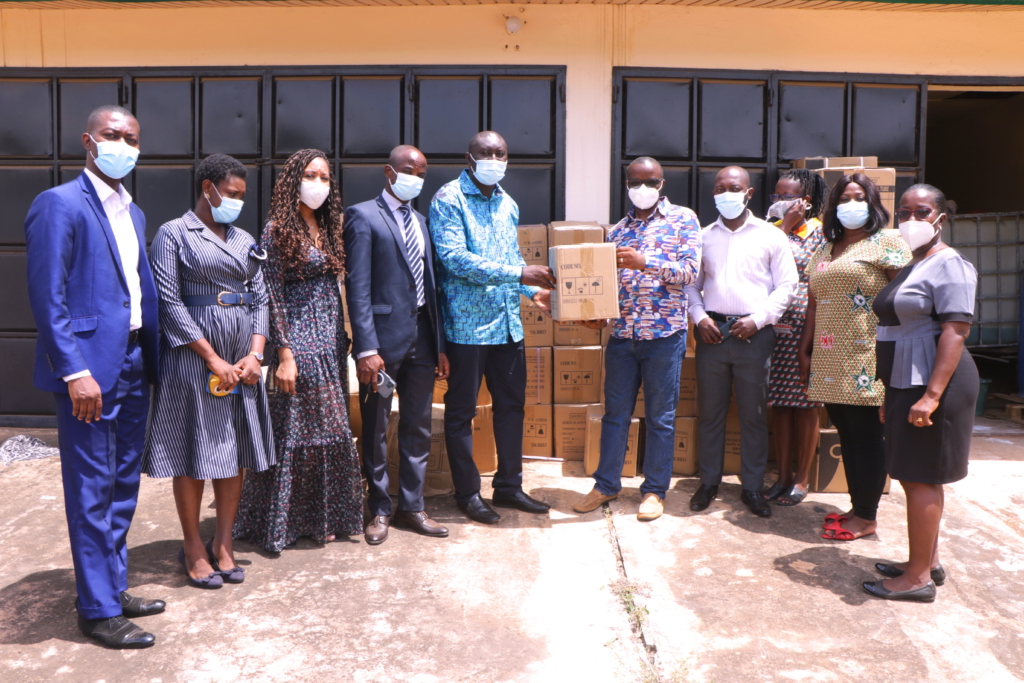 Universal Hospitals Group donates medical consumables to 2 healthcare establishments
The Universal Hospitals Group (UHG) donated medical consumables to two hospitals in separate ceremonies at their premises in the Greater Accra region.
The beneficiary hospitals are the psychiatric hospital of Pantang and the Saint-Jean de Dieu hospital in Amrahia.
The articles will help hospitals provide needed healthcare for patients and fight the spread and management of the coronavirus in the country.
Items include endotracheal tubes, POPs, protective clothing, medical grade face masks, face shields, and other medical consumables.
Presenting the articles to hospitals, Universal Hospitals Group CEO Frederick Amissah said he was proud of the initiative as UHG seeks to promote fairness in the delivery of quality healthcare, which is one of the main objectives of the company.
"Top quality health care for all Ghanaians is our mandate," reiterated Mr. Amissah.
Mr Amissah also called on other industry players, legal entities and individuals to support medical teams and facilities across the country as the government and the health ministry alone cannot carry the burden. burden.
Also present were UHG's COO, Neena Oduro and CFO, Eric Mensah-Bonsu.
Universal Hospitals Group Limited (UHG) is a unique Ghanaian company dedicated to delivering turnkey healthcare infrastructure projects.
According to Mr. Amissah, the company has, over the past 30 years, expanded its portfolio to include high-quality offerings ranging from design, construction, training of critical personnel, installation of equipment and maintenance.
The Universal Hospital Group service embraces the changing environment of healthcare, seeks to identify and explore opportunities as they arise with the best patient care always in mind.
It also provides the best quality of products and is committed to strengthening its position as a market leader and a financially viable company through innovation and continuous improvement.
"Our goal is to channel our products and services to the large identified market within and beyond the African continent," he noted.
"We are people-centered and pride ourselves on being accountable and transparent. Integrity, excellence, innovation and reliability are the engines of our values ​​and our convictions.
"Our vision is to be the leading and most respected Pan-African provider of healthcare solutions, maintaining the highest quality and the highest professionalism."
By receiving the articles, the chief physician in charge Lena Anane Abebrese thanked the management of the Universal Hospital Group for the gesture.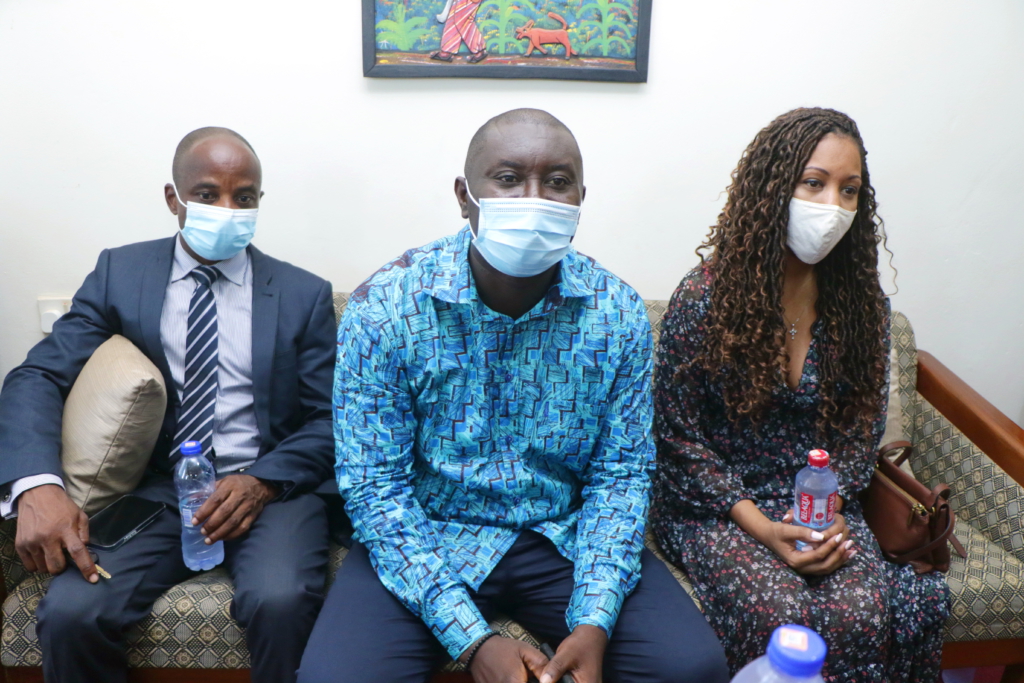 Madame Lena Abebrese said protective clothing would help them especially in this era of deadly Covid-19
"This will help them to be able to provide effective health services to patients with better protection. "
At Saint-Jean-de-Dieu hospital, the items were received by the hospital's deputy director, Paullinus Toh kisam, who thanked the company for the gesture, adding that the items will help them in various ways. .
The deputy director also appealed to other legal persons to come to their aid.