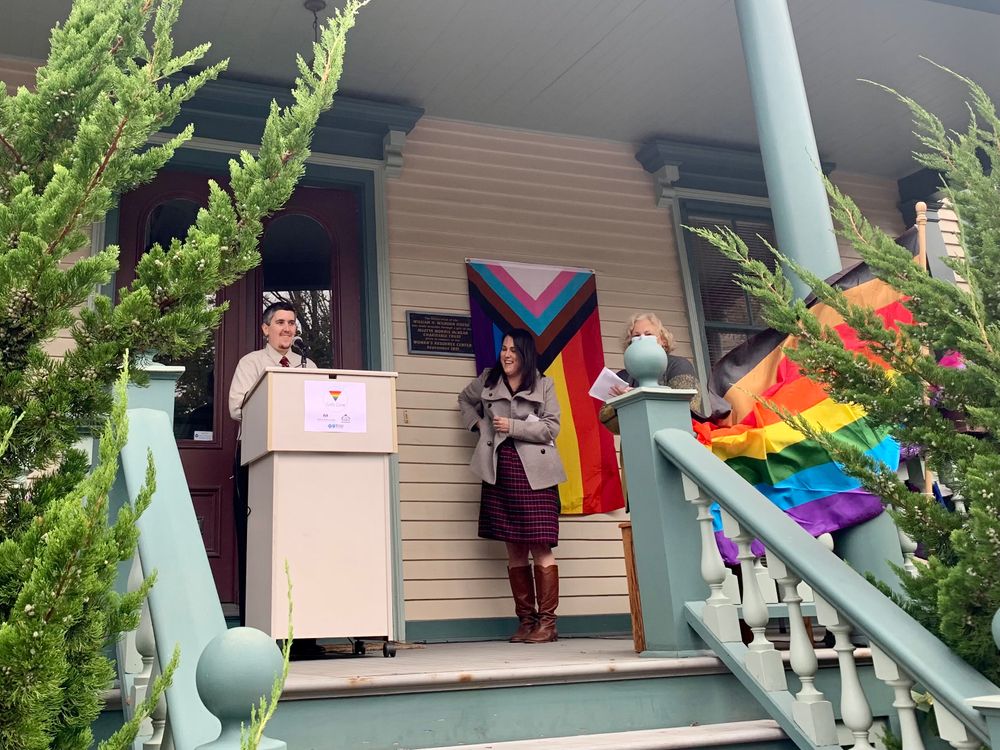 Two community health organizations are working to close gaps in care for the LGBTQ+ community on Aquidneck Island
Rex LeBeau recently had a frightening medical experience. They started losing parts of their vision, and they didn't know why. LeBeau is non-binary, and their pronouns are they/them. They usually leave Aquidneck Island to receive medical attention, but their attending physician told them to go straight to the emergency room.
The doctors there understood that it was an ocular migraine and the visit went well. But what LeBeau still remembers is that they didn't want to go to the ER because they were afraid of how they might be treated.
"Anyone could have a medical crisis, anywhere, anytime," LeBeau said. "And if they have to think about where they go to get help, that can often delay getting care, or people may not get care at all."
Newport Mental Health and Women's Resource Center are now accredited by Blue Cross & Blue Shield as "LGBTQ Safe Zones". It's a badge held by about 40 other providers across Rhode Island, and it's meant to indicate that they've trained their staff and adjusted procedures to better serve LGBTQ+ customers.
"Knowing that when you see the Safe Zone logo on the window, you don't have to worry about whether you will receive culturally competent and affirming care – it can make all the difference for those seeking care" , said Sarah Fleury, the director of behavioral health at Blue Cross & Blue Shield of Rhode Island, which manages the safe zone program.
Leaders of Newport's newly accredited organizations said they also took the "safe zone" title as a challenge to continue improving how their spaces and services are experienced by the LGBTQ+ community.
"So we're very, very excited to be able to better integrate our community through training and changing our environment," said Dayna Gladstein, COO of Newport Mental Health. "But there is still work to be done. And so we're taking on a different kind of challenge in trying to build our workforce that's more reflective of the communities we serve.
LeBeau, who works as an LGBTQ+ health equity advocate in Newport, said the two new safe zones are a promising first step for Aquidneck Island. But they noted that "the big gap right now is medical health care."
Many transgender and non-binary people in Newport still travel as far as West Warwick or Woonsocket to access gender-affirming primary care, they said. For those without access to their own vehicle, the journey can be strenuous and involve taking several public buses. LeBeau therefore hopes that these two Newport organizations becoming so-called "safe zones" can inspire other local providers to step up and better support LGBTQ+ patients.
"I'm hopeful this will be the first in a long series," they said. "And I think once an organization starts doing that, it's a catalyst for others to do that as well."
Antonia Ayres-Brown is a Newport bureau reporter for The Public's Radio and a member of the Report for America corps. She can be reached at [email protected]