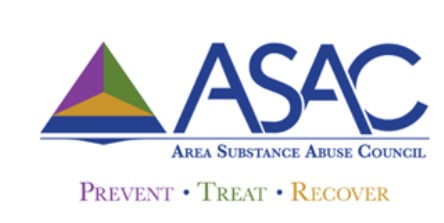 Two Behavioral Health Organizations Join Forces in Eastern Iowa
The leadership of the Area Substance Abuse Council (ASAC), serving Linn, Benton, Jones, Jackson and Clinton counties, and the Substance Abuse Service Center (SASC), covering Dubuque and Delaware counties, announced an agreement between the two agencies to align under the ASAC name, effective July 1.
According to a press release, the move follows a national trend of bringing together high-performing organizations and services to strengthen and support a strong health care system.
ASAC and SASC have been preparing for this move for several months and are well suited for a smooth transition, according to the release.
ASAC and SASC share a mission to provide accessible professional health services, including elements of substance abuse and problem gambling prevention, treatment and recovery. They also use the same treatment models and electronic health record system, follow the same rigorous certification processes, including CARF accreditation, and interact with many of the same partner organizations.
"We look forward to the opportunities this will provide for our agency and our patients," ASAC Board Chair Ben Rogers said in the statement. "This is a very exciting partnership that should enable new funding opportunities, expanded treatment and prevention services across all seven counties, but also a chance for staff to learn from each other and for two organizations to share the excellent work each has done. until now."
SASC Board Chairman Steve Eastvedt said, "I am also excited about the alignment of SASC and ASAC. There are undeniable operational benefits through this alliance, which will enhance both organizations and, most importantly, improve the prevention, response and treatment services available to our communities," the statement read.
All offices will remain open during regular business hours without interruption throughout the transition and with no change in office location. New patients and projects that address the challenges of addiction, mental health and problem gambling are welcome. Please contact [email protected] with ideas and opportunities.