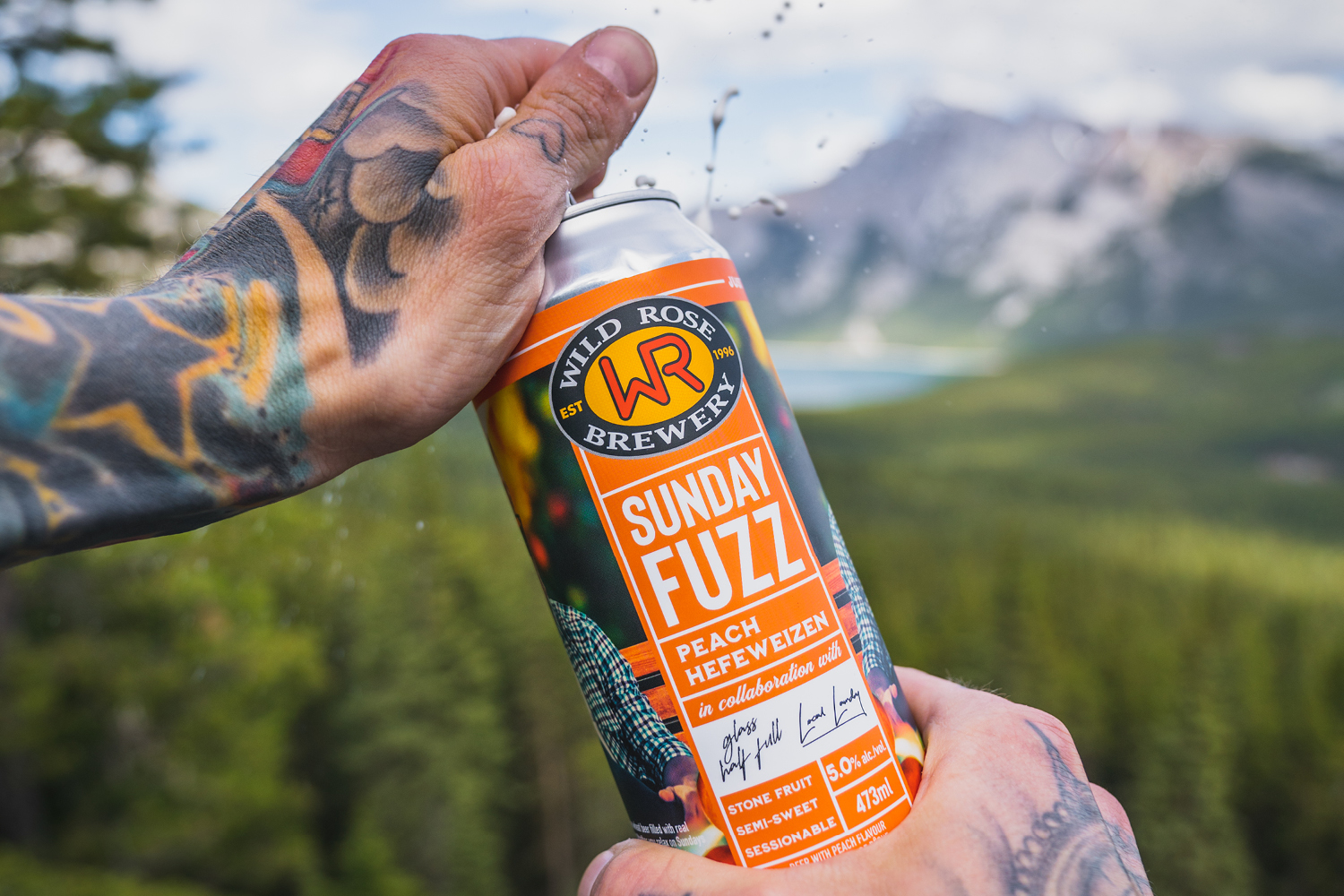 Sip the new seasonal beer from the Wild Rose brewery and support mental health organizations
[ad_1]
Wild Rose Brewery has teamed up with professional hockey player Josh Morrissey to launch a limited edition beer. Sunday Fuzz is available from June 25, and a portion of the proceeds will support Morrisey's mental health charity, Glass Half Full Foundation.
True story: The past year and a half has not been easy and the pandemic has only amplified the mental health challenges that many Calgarians face every day.
This prompted professional hockey defenseman and Calgary native Josh Morrissey to take action. He started a charity, the Glass Half Full Foundation (GHF Foundation), which benefits mental health organizations.
"Through our Foundation, we aim to support various organizations that have a positive impact on the mental health and well-being of Canadians," said Morrissey.
Wild Rose Brewery has partnered with Morrissey to help raise much needed funds for mental health organizations through the GHF Foundation. Wild Rose Brewery also hopes this partnership will help raise awareness about mental health issues, dismantle harmful narratives, and promote mental wellness.
To kick off the initiative, Wild Rose presents a new seasonal beer on June 25: Sunday Fuzz.
Sunday Fuzz: a fruity wheat beer
The flavors of this new beer make it a must-drink this summer. Sunday Fuzz is a peach hefeweizen filled with real peach puree that delivers a powerful stone fruit aroma. Beer lovers can also expect a tangy tip and finish, thanks to the hint of apricot puree.
From June 25 through this fall, or while supplies last, Sunday Fuzz will be available for purchase online, in-store at Alberta retailers and at the Wild Rose Taproom. A portion of the proceeds will be used to support the Glass Half Full Foundation in Morrisey.
THELocal shirts for a good cause
In addition to working with Wild Rose Brewery, Josh Morrisey has also partnered with Calgary's Local Laundry, and fancy t-shirts from that company will be on sale online and at the Wild Rose Taproom. The t-shirts will feature a bespoke design by famous local tattoo artist Antony Flemming, and the proceeds will also go to support the GHF Foundation.
Give back to help Calgarians
For Wild Rose Brewery, this partnership makes perfect sense.
"Wild Rose's long-standing commitment to supporting the community and promoting mental health awareness made it easier to join forces on this partnership," said Candace Potter, Wild Brand Manager Rose Brewery. "The Foundation's half-full glass spirit really resonated with us and we are proud to be able to give back to a cause that is so close to our hearts. The pandemic has taken its toll on us all and we hope this initiative will play a role in making a real difference in the mental well-being of our fellow Albertans. "
Sunday Fuzz beer and merchandise will be available until fall 2021 or while supplies last. For more information on the Wild Rose Brewery, visit https://wildrosebrewery.com
This content has been provided by the advertiser for commercial purposes. It is not written by and does not necessarily reflect the views of Avenue staff.

[ad_2]