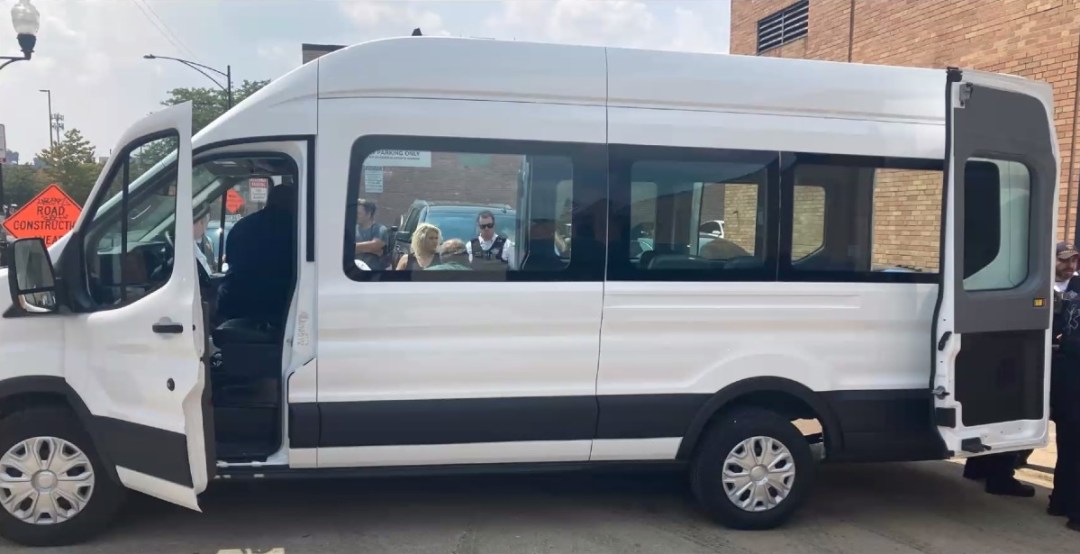 Program where medical professionals, not just police, respond to 911 calls partners with Harvard to improve
CHICAGO — The city's CARE program — where a team of mental health experts and not just the police respond to people in crisis — is partnering with Harvard University and a Texas-based mental health policy institute so that it can grow.
The program began a year ago as part of an effort to move away from relying solely on the police to respond to Chicagoans in mental health emergencies. The program is known as CARE, or the Crisis Assistance Response and Engagement program, and it helps connect residents in need to crisis centers, shelters and support systems.
This month, Chicago was one of four cities and counties selected by Harvard's Government Performance Lab to participate in its 911 Alternative Emergency Response Implementation Cohort. The cohort is designed to help leaders locals to implement and expand alternative responses to 911 calls, according to a Harvard lab press release.
CARE applied to the cohort with the goal of continuing to improve, said Matthew Richards, the city's deputy commissioner for behavioral health.
Harvard will initially focus on the city's 911 call center and work to get response teams to as many calls as possible, Richards said.
"What they do is they look at our data, provide suggestions based on best practices they've seen in other cities, provide coaching to our team members…on how we we can keep improving," Richards said.
CARE is also in partnership with the Texas-based Meadows Mental Health Policy Institute. The institute is working with the police department and response teams to explore how CARE can safely expand into higher-risk situations, Richards said.
CARE officials will meet weekly with Harvard's Government Performance Lab and the Meadows Mental Health Policy Institute.
The program has three teams: one team covered Uptown, North Center and Lakeview, and the other covered Auburn Gresham and Chatham. A third team recently began covering the Chicago Lawn, Gage Park, West Elsdon and West Lawn area.
Teams operate from 10:30 a.m. to 4 p.m. Monday through Friday, responding to relevant calls so residents in crisis have less contact with police.
There are plans to add another team to the West Side later this year, Richards said.
In its first year of operation, City CARE teams responded to more than 295 calls without the use of force or arrest.
Chicagoans can learn more about the city's CARE responses and view public program data online here.
Listen to "It's Alright: A Block Club Chicago Podcast":