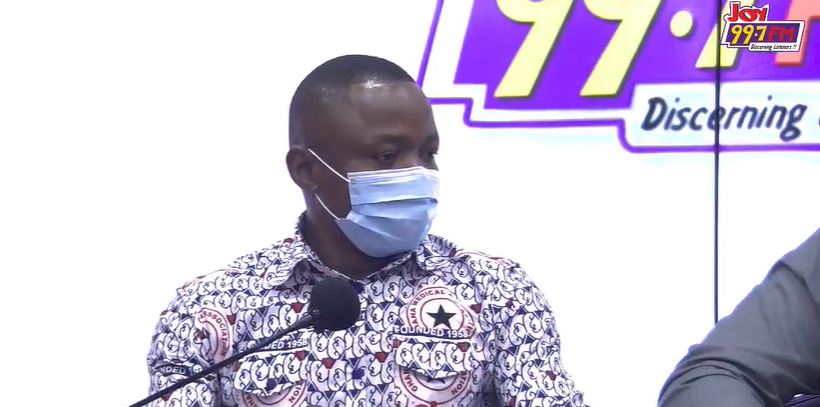 People without empathy are not fit to be health workers – Titus Beyuo
The Secretary General of the Ghana Medical Association (GMA), Dr Titus Beyuo, said people who lack the ability to understand or share the feelings of others have no place in the health sector. health.
He explained that there are days when nurses and doctors can, understandably, be in a bad mood because of what may have happened before work.
However, they are expected to be very professional and ensure that they have a very good relationship with their patients.
Speaking in an interview on Joy FM's Super Morning Show, Dr. Beyuo felt that it is unacceptable for a nurse or doctor to refuse to offer necessary help to a patient, as it is part of their job.
He was talking about concerns about some of the experiences patients have had at the hands of healthcare professionals when they visit healthcare facilities.
"You don't even have to be a health worker to have that kind of empathy. Someone is in pain, had a procedure, says help me and you're asking the person to have someone else do this, when you get paid to do it? This is unacceptable.
"If it has been proven that this is the nature of this staff, then the person really has no place in the clinical sector. The person may have good days, bad days, what happened that day, I can't say but it's not acceptable," he said Thursday, July 28. .
The obstetrician said it is important that all health workers adhere to standards, even though the Patient's Charter exists as law to guide their duties.
On top of that, he wants all patients to be empowered because "a lot of them come from the system where they are made to believe that once a doctor issues a directive, they can't say anything about it. ; they can't argue with the doctor.
Dr. Beyuo called the phenomenon a fake.
"Every patient in Ghana should be empowered to know that no doctor, nurse or lab staff has the right to touch you without telling you what they are going to do and making sure you clearly understand what they are doing. will do and all your questions addressed.
"You don't come to me and I give you a prescription and you have no right to know what it is," he added.
The discussion grew out of the theme of the Ghana Medical Association's 22nd Annual Public Conference, "The Relationship Between Caregivers and Patients in Contemporary Times".
The public lecture will take place at the Volta Serene Hotel in Ho on Friday July 29, 2022.