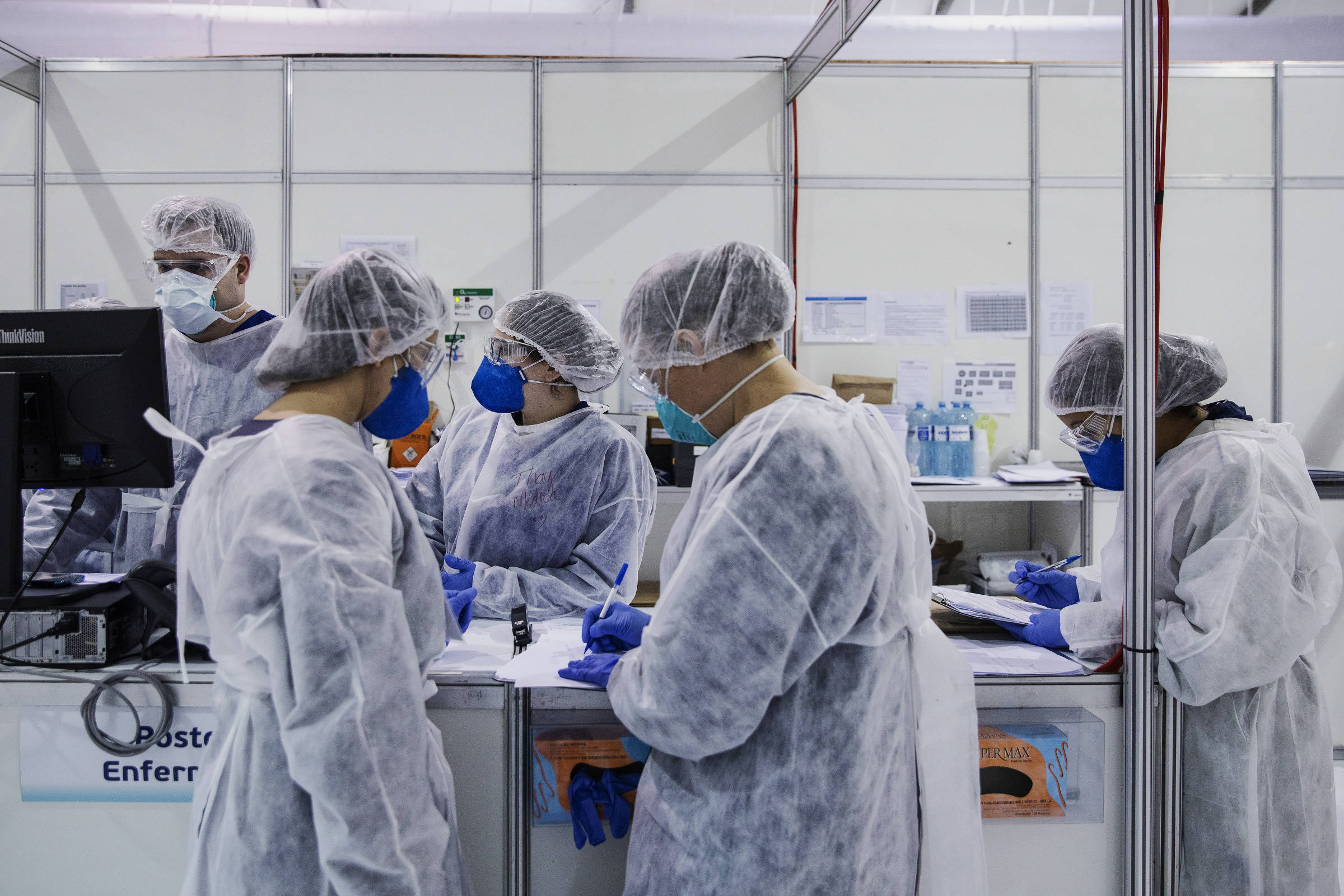 Omicron overloads healthcare establishments and triggers a wave of aggression against professionals – 31/01/2022 – Science and Health
In the emergency room of a public hospital in Maceió (AL), doctor Marília Magalhães, 33, and her colleagues treat patients in the presence of two security guards at the office door. "People are kicking and banging on the door, shouting, threatening the team. Some are behaving animalistically with exhausted professionals, who have been working non-stop for two years in this pandemic, often with a triple workload to occupy the space of colleagues who are sick," she said.
At the Praia dos Ingleses health center in Florianópolis (SC), nurse Andressa Albrecht, 35, was punched in the eye earlier this month as she tried to break up a fight between patients . The fight started because two doctors interrupted the care of a patient for a few minutes to try to stabilize a seriously ill patient brought in by ambulance.
With the explosion of cases of omicron and influenza, emergencies and health facilities that were already operating beyond the limit saw the situation worsen even more with the increase in demand and the withdrawal of contaminated employees . In São Paulo, the municipal health service registered until last Thursday (27), 4,707 professionals on leave due to Covid or flu syndrome – triple the number of workers at the beginning of the month (1,585).
The delay in care has sparked a revolt of the population and multiplied the cases of violence against health professionals. The reports come from all over the country and primarily affect doctors and nurses in primary health care and emergency care.
There are no statistics that measure this current violence, but according to a recent survey by the São Paulo Regional Nursing Council of 252 workers in the sector, 40.9% of professionals said they had suffered verbal aggression and 9 .5% have already been victims of physical attacks. The Union of Physicians of São Paulo also collects this data.
Translated by Kiratiana Freelon
Read the article in the original language