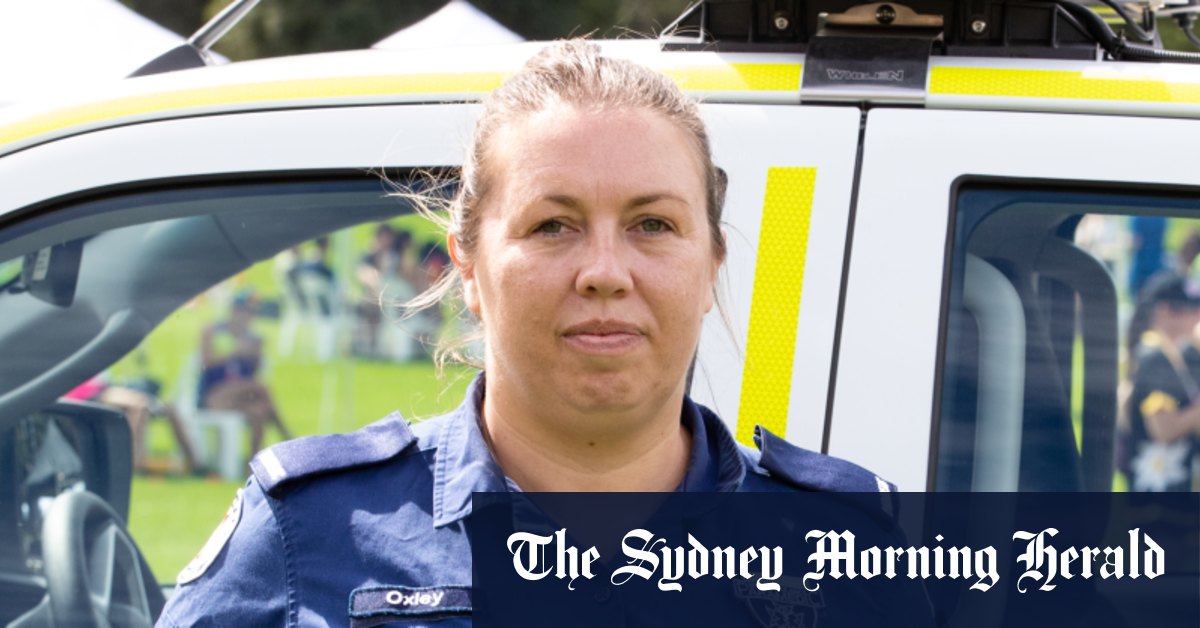 New South Wales paramedics and health workers will leave their jobs because of their salary
"The government's message to HSU is that we will continue to work respectfully with you to ensure fair pay and conditions for our highly valued and highly valued health care workers."
About 20,000 workers, including paramedics, cleaning, health, administrative, security and catering staff, are expected to participate in at least four-hour stoppage meetings Thursday at each health facility in NSW.
Mr Hayes apologized for the disruption of services which would inconvenience the public but would not deny access to emergency care.
"We've never done this before," he said. "And we do this in relation to the government's inaction and failure to respond or actually deal with health workers who have treated COVID.
"We have done everything we can to work with government to deliver results for our members and their communities," Hayes said.
"I see Mr Minns almost on par with Mr Perrottet, so I think the dynamic of politics in NSW has changed, and we're going to exploit that," he said.
NSW Health said all local health districts and NSW Ambulance would have plans in place to minimize disruption or delays to Thursday's scheduled industrial action "and to ensure people in need of emergency care continue to receive them.
Tess Oxley, 38, a 12-year-old paramedic who works in Campbelltown, said her colleagues regularly discuss career options because of their frustration with poor pay and conditions.
"If we have a break, we spend it talking about career alternatives that are available to us," she said. "We worked harder than ever. We have worked longer than we have ever worked. We are exhausted.
"Instead of feeling like we've been appreciated, everything seems to be getting harder and harder, including getting some respect for what we do. We've had co-workers who caught COVID at work and ended up on ventilators and whose careers are over.
Loading
Hospital cleaner and HSU delegate Dolly Borg, who received a 0.3% pay raise two years ago that gave her an extra $1.70 a week, said she and his co-workers struggled to keep up with rising living expenses and felt like they were taken for granted.
"The government doesn't care about us, the politicians don't care about us. We are nothing at the end of the day," she said.
"Mentally, you go there every day and you think, 'Can I do this again?' but when you see the patients, you say, "I have to do this. But you get to a point where you say, 'No, I can't do this anymore. I have to go.' "
Mr Minns said that if Labor won state elections next March, he would negotiate with public sector workers on wages and conditions and ensure that public sector wages keep pace with the inflation. "That means paying a lot more than 2.5%," he said. "At the end of the day, you have to have a decent conversation with your own workforce."
Mr Hazzard said NSW Labor had displayed a 'two bobs each way' approach by not committing to the HSU pay rise demand while criticizing the government.
NSW Health has urged patients with non-emergency conditions to keep emergency services and ambulances free for emergencies on Thursday and to seek alternative care from an available GP, pharmacist or registered nurse to HealthDirect on 1800 022 222.
The Morning Edition newsletter is our guide to the most important and interesting stories, analysis and ideas of the day. register here.