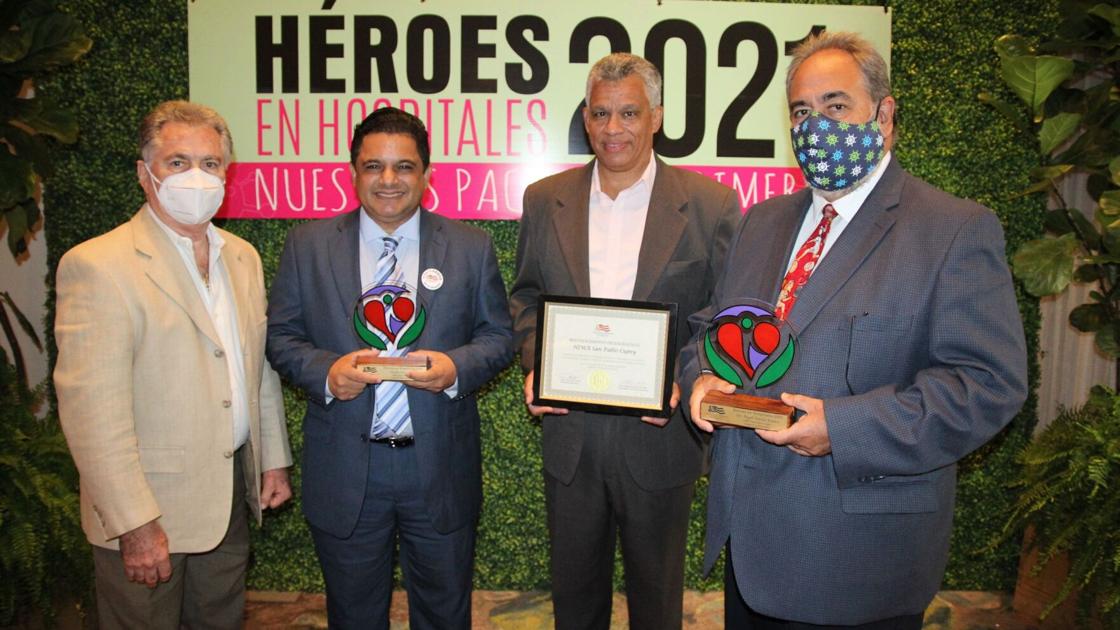 Heroes in Hospitals Awards Recognize Healthcare Professionals During COVID | Online features
Two healthcare professionals who have recovered from COVID-19 – infected while treating patients in their respective work centers – led the group of recipients of the "Heroes in Hospitals Award", presented annually by the Hospital Association of Puerto Rico (AHPR, Spanish initials).
"It is important to note that Dr Ángel Dávila Franco and Gladinell Negrón Virella, patient coordinator in the San Juan Capestrano system, both survivors of COVID-19 after being infected while doing work in their units of work, are worthy examples of people who risked their lives to go beyond the attention and care of patients in hospitals, "said Jaime Plá Cortés, Executive Chairman of the AHPR.
With various activities and the presentation of the "Heroes in Hospitals Award", the Association awarded 79 distinctions to work teams comprising more than 145 health professionals who work in different hospital institutions in Puerto Rico.
"For over 14 years, our mission has been to recognize exceptional employees in our hospitals. These employees, through their daily or special performance, make a difference in the lives of our patients or their colleagues and the community. employees of our hospitals who accomplish incredible feats, acts that are part of their daily work saving lives. These acts make the rehabilitation of patients more successful, in many cases flourishing beyond their responsibilities. With the presence of the COVID-19 pandemic, we have witnessed the effort of our healthcare professionals working in hospitals, which in some cases includes contamination, "Plá said.
"Among the heroes selected this year are several professionals with examples of incredible feats and dedication to 'out of the box' work. The stories of each of the heroes have been filled with such dedication to the patient that they are role models for other colleagues and models of excellence in the community, "he added.
The Secretary of Health intervenes
Dr Carlos Mellado, Secretary of the Ministry of Health of Puerto Rico, participated in the ceremony.
"We fully agree with the initiative of the Hospital Association to highlight the heroic acts and work of medical professionals. Puerto Rico should be aware of such cases as that of the famous physician Dr Ángel Dávila and Gladinell Negrón Virella, patient coordinator in the San Juan Capestrano system, and where there is evidence of having been contaminated while providing services in their respective areas of work as health workers. they are professionals who bring their knowledge and strive to help patients and loved ones who are going through similar situations, which is an example worthy of admiration, "said the official.