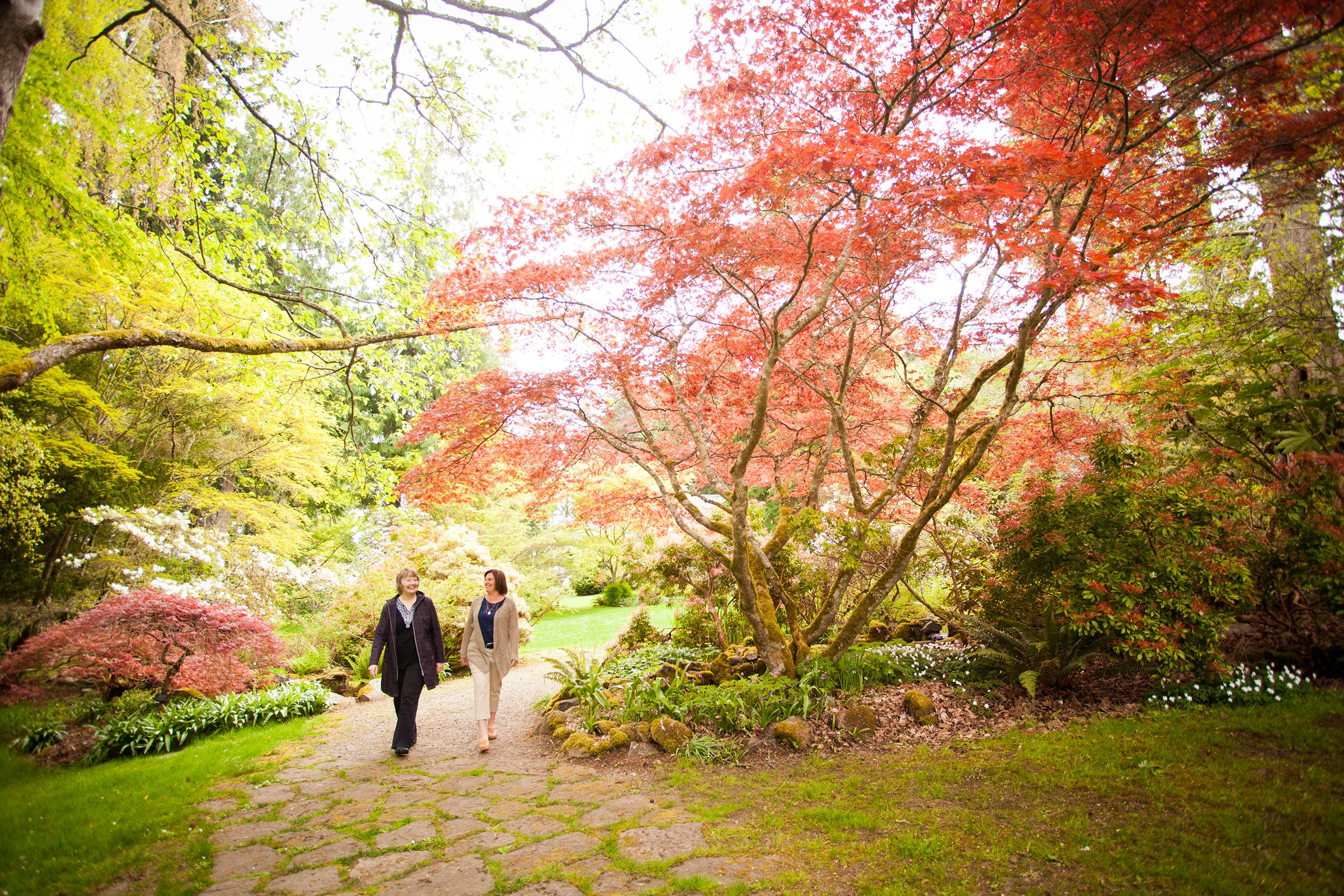 Healthcare Professionals May Prescribe Access to VIU's Milner Gardens as part of a National Program | News | Vancouver Island University
VIU's Milner Gardens & Woodland partners with the BC Parks Foundation through the PaRx initiative to enable people to freely access nature for the benefit of their health.
Spending time connecting with nature is a powerful way for people to improve their health and well-being, and now those who need it most can access Vancouver Island University (VIU ). Milner Gardens and Woods for free through a nature prescription program called PaRx.
parx is a national initiative of the BC Parks Foundation that allows a licensed healthcare professional to write patients a nature prescription so they can gain free access to national parks, historic sites, natural marine conservation areas and to gardens for the benefit of their health and well-being. PaRx has partnered with Milner Gardens & Woodland to be one of many sites across the province where healthcare professionals can write prescriptions.
"This is about opening Milner Gardens & Woodland to those in need and after the community has given us so much, it's the least we can do. It's paying it forward," says Geoff Ball, General Manager of Milner Gardens & Woodland.
Dr. Melissa Lem, director of PaRx and a family physician in Vancouver, explains that PaRx tries to partner with different urban conservation organizations, such as Milner Gardens, to reduce barriers for patients and ensuring that everyone has access to nature.
"One of the advantages of gardens is that they are generally more accessible. Not everyone feels comfortable going out into the woods or a forest away from amenities, especially if you're elderly or have mobility issues," says Lem. "It opens up a new type of nature experience for people who don't necessarily want to head to wilder spaces, but still confer health benefits as they are surrounded by green spaces and nature. ."
Ball says there is a sense of safety at Milner Gardens because staff, volunteers and other community members are there to keep an eye out for emergencies.
"People just feel a little safer and they're in a beautiful forest by the water. They know there is support in the background," he says.
According to PaRx, research shows that children and adults who spend more time in nature are happier and healthier.
Ball says he saw nature's effects on people while working at Milner Gardens.
"I've done countless tours over the years and I can tell when I meet a group, whether it's two people or a group of 40, from when I meet them in their car until the moment we get to the garden or the water I can see their stress levels starting to slowly drop," he says. "They start breathing better, being more relaxed and they comment that it's so quiet and peaceful here. I've seen it time and time again."
Another goal of the PaRx program is to increase pro-environmental behaviors.
"Research shows that when people are more connected to nature, they are more likely to protect it. They are more likely to engage in conservation actions and pro-environmental behaviors that go beyond conservation efforts like recycling, saving energy, and other climate actions," says Lem. "It's part of an overall push to try to get people to care about green spaces in their neighborhoods, to care about nature and our planet, and to want to protect it."
PaRx launched in British Columbia in November 2020 and has since expanded to all provinces in Canada. Learn more about PaRx on the park ordinances website.
-30-
Media Contact:
Rachel Stern, Communications Officer, Vancouver Island University
C: 250.618.0373 l E: [email protected] | T: @VIUNews