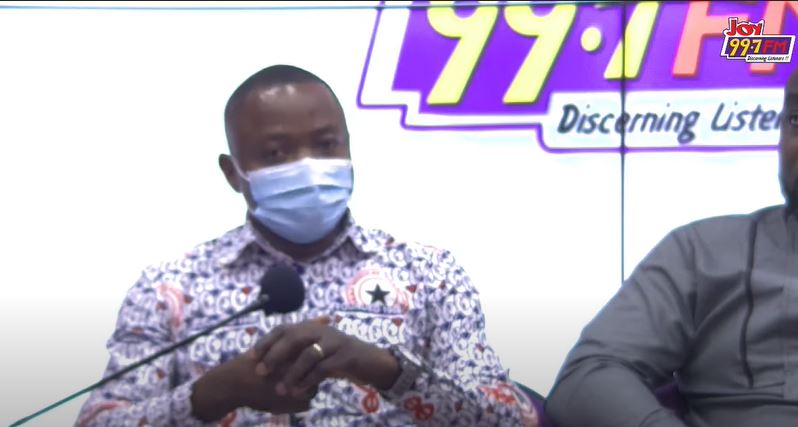 Healthcare facilities have no right to turn away emergency patients – GMA
There is no justification for public and private health facilities to reject and refuse patients who need immediate treatment, the Ghana Medical Association (GMA) has said.
He acknowledged that while private facilities may choose not to accept certain patients, the deaths and complications suffered by some patients due to cases of outright denial of admission are unacceptable.
The Association's Secretary General, Dr. Titus Beyuo, explained on Joy FM's Super Morning Show Thursday that it is a violation for any government-funded public hospital to ignore a patient in an emergency.
"In an emergency, we have what we call resuscitation. Resuscitation can always go hand in hand with the first details of the patient. Yes, the details are very important because they tell us what you can and cannot do. Some patients may consider this a waste of time, but we have always believed that students and clinicians do not waste time unnecessarily doing so.
"You have seen an unconscious patient – start the resuscitation process before you even want to ask these questions [about the vital signs]. The person can't tell you their name, bank details, and method of funding – so, obviously to you, you're expected to start while you get the additional info, but that info is definitely equally important for this and subsequent care. prevent medical errors," he explained.
Dr Titus Beyuo made the reactions after some callers shared their experiences of being left unattended by health officials even when in need of urgent medical attention.
One of these callers was Fafa, a resident of Accra. She had a premature delivery a day after the Covid-19 lockdown began.
She walked into a polyclinic to be told that because she had not attended antenatal care at that facility before giving birth, they could not attend to her.
As a result, they refused to cut her umbilical cord for an hour. Fafa was not allowed to use the toilets.
Dr. Beyuo remarked that "it is a very unfortunate situation and the acts, shall I say, are condemnable if they are what they have been told here. I speak passionately on this one as I am an obstetrician , I take care of pregnant women.
He explained that there is a good reason why pregnant women are allowed to keep their medical records. With this, they can attend any health facility and should be well taken care of.
The obstetrician acknowledged that Fafa's case is a critical one involving many factors, which should have been well considered by the nurses of the said polyclinic.
"It's a premature delivery, the baby may need help, resuscitation and all that [but] all this was not examined simply because she did not attend prenatal consultations there? This is not acceptable anywhere, whether public or private, and it is a government installation.
"No establishment has the right to refuse anyone in the event of an emergency. In a walk-in, a private establishment can decide "we do not wish to have you as a patient", but in a public establishment, from fact that you are funded by the government of Ghana, you are mandated by law to take care of every Ghanaian who visits this facility.
"They can't refuse people. This case is an emergency; whether private or public, once you got in there, you had to deal with it," he stressed.
The discussion focused on patients' experiences at the hands of healthcare professionals when visiting clinics and hospitals.
It grew out of the theme of the Ghana Medical Association's 22nd Annual Public Conference, "The Relationship Between Caregivers and Patients in Contemporary Times".
The public lecture will take place at the Volta Serene Hotel in Ho on Friday July 29, 2022.