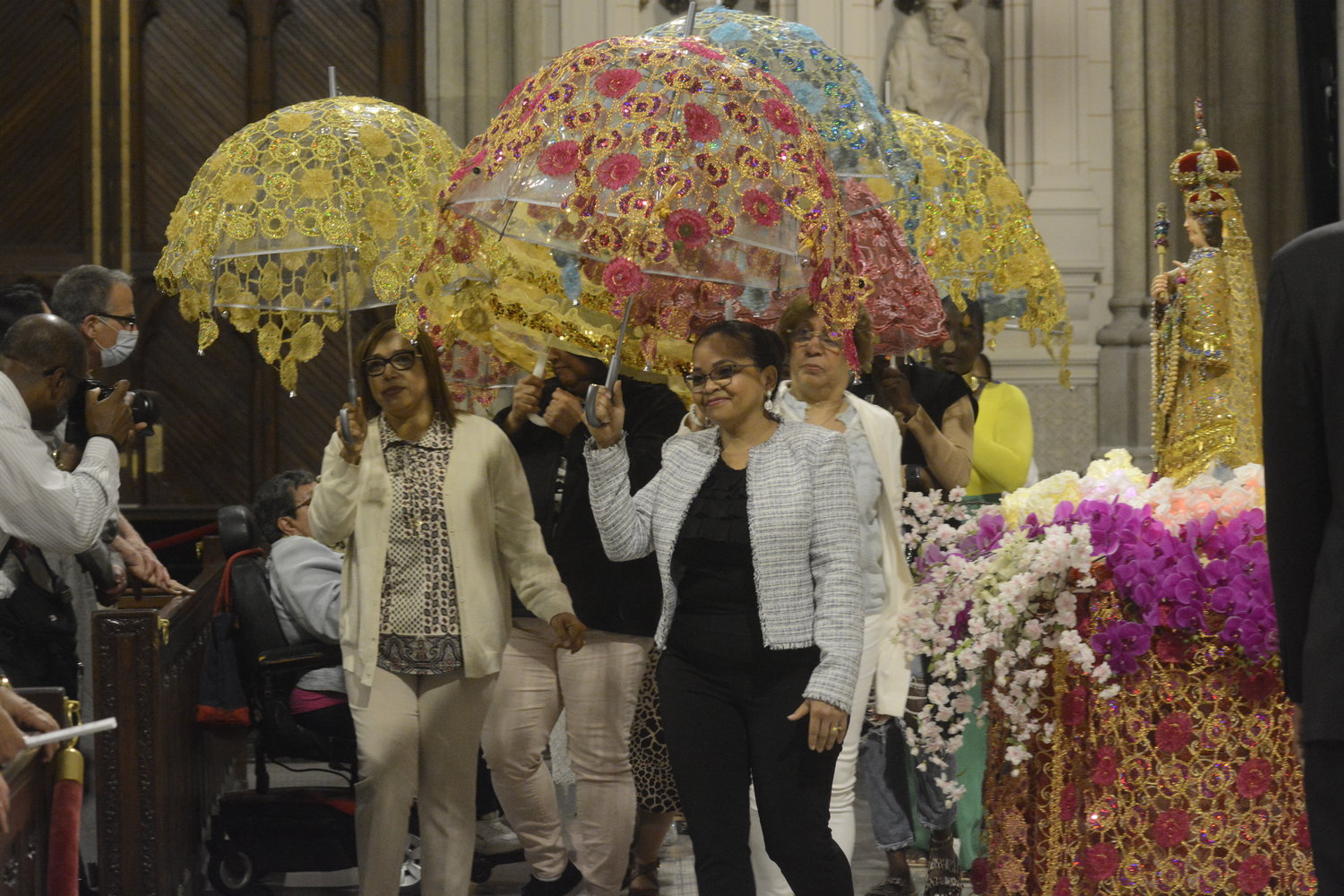 Health workers cited as 'heroic agents' of God's healing
By JOHN WOODS
In a post-communion reflection given during the Archdiocese's annual Mass celebrating the dedicated work of healthcare workers and caregivers, ArchCare President and CEO Scott LaRue tenderly thanked them for the service. compassion they rendered during the throes of the Covid-19 pandemic.
"You did not shy away from fulfilling your responsibilities to serve," LaRue told about 400 of those workers and caregivers gathered June 2 for the annual White Mass in St. Patrick's Cathedral. The mass is named after the traditional white costume worn by doctors and other healthcare workers.
When Covid-19 arrived in New York in March 2020, LaRue told those gathered at the morning liturgy that they "didn't flinch and you never said no" – although they didn't. don't know what the coronavirus was or what it could mean.
What they did know, LaRue said, was that people served by ArchCare and other health care entities "were in pain and far too many died."
LaRue said while he hopes Covid-19 will be "a once-in-a-lifetime experience for us", the response from healthcare workers has been one for which "we all owe you an incredible debt of gratitude".
He expressed his personal thanks to Cardinal Dolan for his "unwavering support" and leadership during the pandemic. "We will always be grateful for that," LaRue said.
Due to the pandemic, it was the first time Mass had been offered since 2019. Cardinal Dolan was the main celebrant and homilist.
The opening procession featured a statue of Our Lady of Good Health commemorating the 16th century apparitions of the Blessed Mother in Vailankanni, India. Men and women holding aloft colorful umbrellas added to the pageantry.
The cardinal, in his homily, said the "brave women and men" seated before him have literally become "an answer to prayer" during the pandemic, alluded to in the responsorial psalm of the day: "Keep me safe, O God ; you are my hope."
He returned to a time at the start of the pandemic when people came to pray in supplication, often standing on the steps outside, as the cathedral "unfortunately had to be closed due to understandable health restrictions".
The prayers offered at Mass, he said, were in lieu of gratitude.
"God brings healing and consolation into the skilled hands of doctors, nurses, first responders, volunteers, health care personnel," Cardinal Dolan said, citing the work of organizations such as ArchCare and the Order of Malta as well as men and women religious and chaplains.
Praising those gathered for their "hard work" delivered to many, the Cardinal went on to say, "We praise God for his healing power, and thank you all for being heroic agents of such help in these times. very difficult".
"During the pandemic, we have seen nature at its worst, with much fear and isolation, suffering and death aplenty," the cardinal said. "In you, beloved medical professionals, have we seen humanity at its best, as we have seen the Lord's mercy, tenderness and healing flow from you and your skills."
LaRue, at the end of his address, encouraged the healthcare workers and caregivers gathered to "take good care of yourselves".
"Please don't underestimate what you've been through and how long it will take you to recover," he said, adding that they should rely on their faith, family, friends. colleagues and their courage.
"God bless you all."