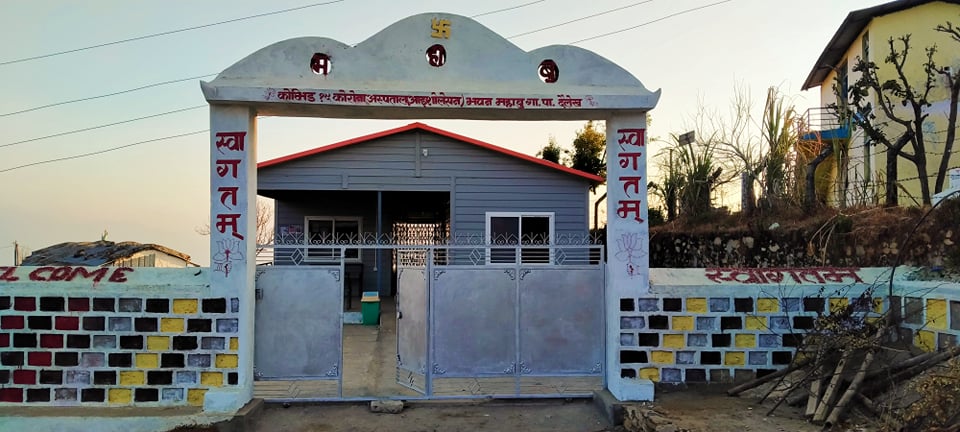 Health facilities in Karnali province fail to attract doctors
The Thantikadh primary health center has been without a doctor for 13 months. On August 29, 2020, a pregnant woman from Siragi in Ward 1 of Thantikadh Rural Municipality died for lack of treatment. Parbati Shahi, 23, was taken to the primary health center but there were no doctors there, her family said.
"She needed medical assistance but there were no doctors at the health center," said Tej Bahadur Shahi, a relative of Parbati.
Public health facilities in Karnali province are facing a severe shortage of doctors and health workers.
Four months ago, the rural municipality of Mahabu in Dailekh announced vacancies for the positions of three health workers to manage a 10-bed hospital. The local unit has not received any requests and the hospital is therefore not yet operational.
Dolpa Hospital has not had a medical specialist for the past two decades because senior doctors do not apply for vacancies in such remote locations, says Dr Sijan Rawal, acting head of the hospital. "The hospital is run by eighth level doctors. "
The Salyan District Hospital has also been managed by the acting chief for seven months. Dr Dasarath Kumar Shrestha was deployed as the interim head after the head of the hospital, Dr Arjun Kumar Budha, took two years of study leave.
At Dailekh District Hospital, only one in 14 medical posts has been filled so far.
"There is a shortage of health workers in remote areas as the federal government has delayed filling vacancies for the past three years," Shrestha said.
There are 28 health posts, a primary health center and a district hospital in Kalikot. But the whole district has only one permanent doctor.
According to health workers, rural hospitals are unable to provide comprehensive medical services to the local population due to the shortage of high-level health professionals.
"Hospitals in remote areas cannot even provide basic medical services or treatment for minor ailments," said Dr Bhisma Prasad Pokharel, head of the Kalikot district health office. "The district hospital has only one doctor, which makes it difficult to take care of all the patients. "
There are 12 hospitals, 13 primary health centers and 336 health posts in Karnali province. Of 704 health worker positions in the province, 441 are still vacant, according to data from the Karnali Health Services Directorate.
According to government standards, there should be ninth and tenth grade specialist physicians in each district hospital. But currently there are only eighth level doctors in the majority of Karnali district hospitals.
From mid-March, nine district hospitals in the province will find themselves without permanent doctors following their transfer and their study leave.
"Doctors from Kalikot, Jajarkot, Salyan, Mugu, Rukum (West), Humla, Mugu, Surkhet and Dailekh are transferred to other districts or will take study leave from mid-March," said Dr Rabin Khadka, Director of the Karnali Health Services Directorate.
"The provincial government has to rely on contractually appointed health workers due to the shortage of permanent health workers," said Loknath Paudel, secretary of the provincial Ministry of Social Development. "Health workers appointed on a contract basis are not as committed to the position as we would like. "
According to the ministry, just five percent of the 11th level doctor positions and 20 percent of the 10th level doctor have been filled in Karnali province.
"We are offering an attractive package to health workers deployed to Karnali, but this has failed to attract applications. Karnali patients are still forced to travel to other provinces for treatment due to the shortage of health workers, "said Khadka from the Karnali Health Services Directorate.
In January 2020, the Provincial Cabinet decided to grant incentive allowances to employees of the provincial government.
According to the decision, the eleventh level medical specialists will receive 75-135% of their base salary as compensation for working in Karnali.
Likewise, specialist physicians at the ninth and tenth levels will receive allowances equivalent to 75 to 125% of their basic salary. For other health workers, the figure rises to 50 to 100% compensation depending on the geographic distance of the districts in which they are deployed.
"Most doctors are drawn to a career in cities," Khadka said. "We try to invite as many nominations as possible, but so far we have failed miserably."