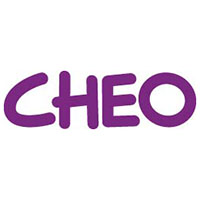 Government of Canada helps match international health professionals with jobs in their field
An announcement at CHEO today confirmed additional funding of $1.5 million from Immigration, Refugees and Citizenship Canada (IRCC) and highlighted that newcomers are vital to Canada's workforce. Many are highly skilled and educated in healthcare, but face barriers to contributing fully to Canada's healthcare systems. At the same time, existing labor shortages in the health sector have worsened during the COVID-19 pandemic.
"Newcomers are an integral part of our communities. Their full inclusion in our healthcare workforce will help us address staffing shortages, while incorporating rich and diverse voices of lived experience and better supporting other newcomers," said Alex Munter, President and CEO of CHEO, where N4 is housed and was created.
"CHEO welcomes N4's new initiative to integrate trained healthcare professionals into the Canadian workforce more quickly. We thank the Government of Canada for supporting this effort. This is an important step towards greater health equity," added Munter.
With new funding from IRCC, N4 can help qualified IEHPs achieve full employment in the Canadian healthcare sector by addressing the many barriers they face.
"Canada is an international leader in settlement and integration. We know it's not enough just to bring people here, but we also need to make sure they're ready to succeed when they get there," said the Honorable Sean Fraser, Minister of Immigration, Refugees and of Citizenship. "When newcomers succeed, our community succeeds. Newcomers working in our hospitals, long-term care homes and other health facilities are actively contributing to our recovery from COVID-19. »
The PSFE program builds on the initial investment from IRCC that enabled the development of N4.
Why N4 was created
The National Navigation Network for Newcomers brings together professionals and organizations that work with and serve newcomers, with the goal of helping them navigate Canada's health and social care systems. N4 was created to create opportunities for newcomer services professionals from all sectors of health care and social services to collaborate, so that they can be fully equipped to support newcomer patients and clients.
The PSFE program extends the original N4 mandate of improving access to services to the goal of access to gainful employment for newcomer health professionals – something that recognizes the wealth of education and experience that can enrich our ability to provide culturally safe health care in this country. N4 brings together diverse stakeholders to build a mutual understanding of the experiences of IEHPs and the work done to date, and offer concrete solutions to the barriers to employment that too many people face.
"I am extremely proud of the cross-industry connections, learnings and collaborations our network has built since 2019, and how our online platform has evolved to meet the needs of its members," said Christine Kouri, Manager of the equity and diversity at CHEO. "We look forward to working with current and new members of our network to continue to support health and social service professionals as they respond to the ever-changing challenges of newcomers to Canada.
Highlights
In 2022, the CMA, CNA, and the College of Family Physicians of Canada collectively told Parliament that hiring PSWs was one of the six pillars needed to overcome health care workforce shortages in the country. .
At the end of 2019, more than 40,000 jobs in the health sector were unfilled. The pandemic has made the situation worse.

In 2022, 66% of IEHPs seeking medical residency have not found a partner, compared to 4% of Canadian-educated medical graduates.
Media contact
About the National Newcomer Navigation Network (N4)
Funded by IRCC and housed at CHEO, N4 was created in 2019 through an IRCC Service Delivery Improvement (SDI) grant to remove barriers for newcomers to access and experience in health care and social services. N4's pan-Canadian cross-sector network brings together professionals from the health sector, social services sector, settlement sector, academia and other sectors to connect, learn and collaborate. N4 provides opportunities for professional development, continuing education, networking, and sharing of data and resources, with the goal of promoting best practices in the field of newcomer navigation.
Engagement with 214 organizations and 726 professionals from the health, settlement, social service and academic sectors across Canada to ensure that N4 programming meets the needs of professionals serving newcomers

Over 940 L4 members, including underemployed IEHPs who work in the settlement sector in various roles
40 webinars attended by over 2,400 N4 members and non-members

Over 1,200 registered for the inaugural N4 conference, which included 75 cross-industry speakers, networking sessions and a focus on the voice of lived experience

More than 1,550 professional development resources and online training in both official languages

Over 75 professionals have successfully completed the N4-Saint Paul University online program

123 subject matter experts from health, settlement, social services, academic and other sectors across Canada
About CHEO
Dedicated to the best life for every child and adolescent, CHEO is a world leader in pediatric health care and research. Based in Ottawa, CHEO includes a hospital, children's treatment centre, school and research institute, with satellite services located throughout Eastern Ontario. CHEO provides excellence in complex pediatric care, research and education. We are committed to working in partnership with families and the community to provide exceptional care – where, when and how it is needed. CHEO is a founding member of the Kids Health Alliance, a network of partners working to create a high quality, standardized and coordinated approach to pediatric care centered on children, youth and their families. Each year, CHEO helps more than 500,000 children and youth in Eastern Ontario, Western Quebec, Nunavut and Northern Ontario.