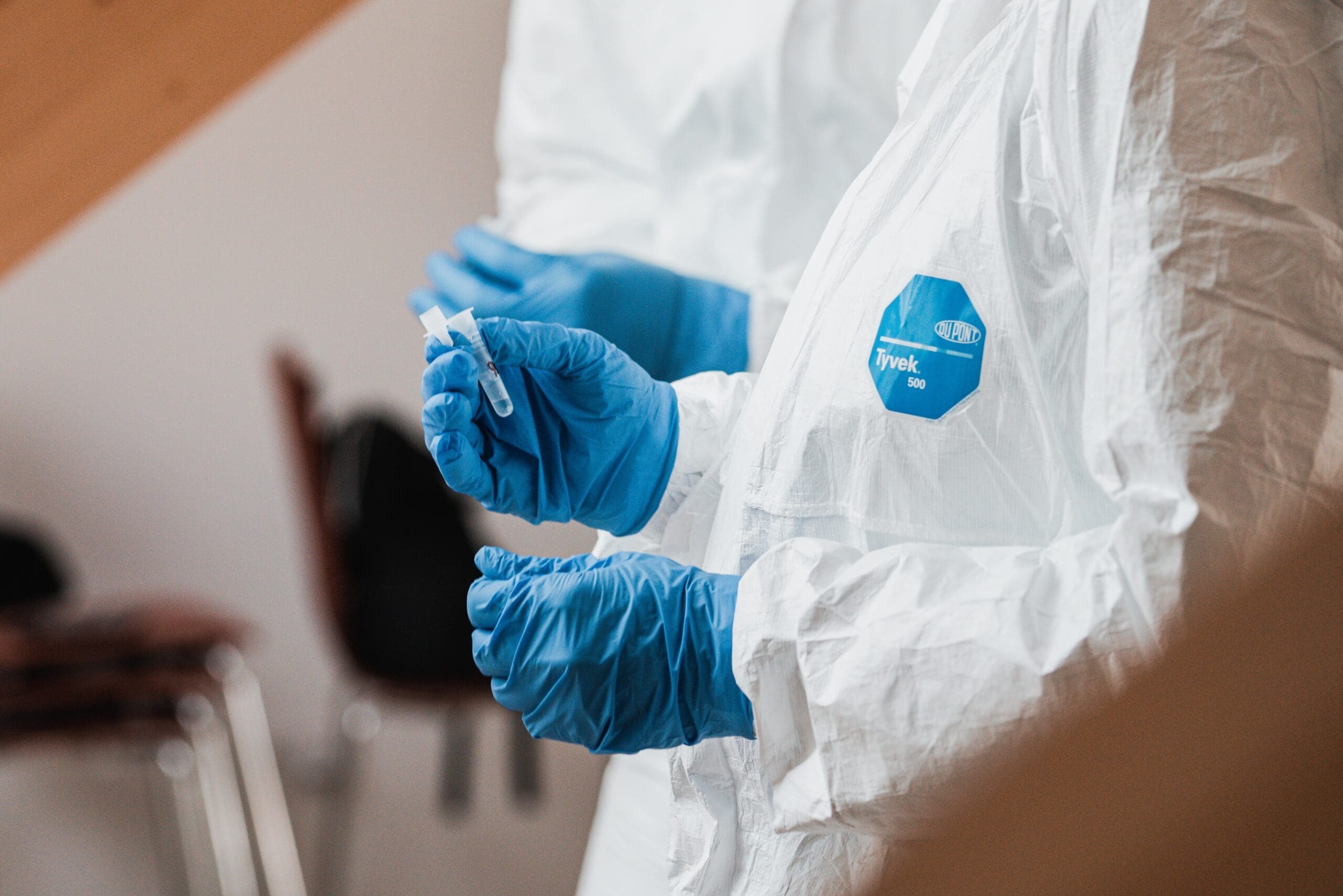 Global Consortium of Leading Healthcare Organizations Calls for Changes for a Sustainable Post-Omicron Covid-19 Strategy
Prioritize country-led efforts to immunize the most vulnerable and build resilient health systems
Durham, North Carolina – Eleven leading health organizations from around the world today issued a joint statement outlining urgent and actionable priorities to update the post-Omicron Covid-19 strategy for a more equitable and effective global response to the pandemic. These recommendations set clear expectations for world leaders who will meet on May 12 for the second global summit on Covid-19.
Covid GAP and Pandemic Action Network co-hosted a joint virtual meeting, Global Call to Action: End the Covid-19 Crisis and Prevent the Next Pandemic, on March 29 with Africa CDC; African Center for Population and Health Research; Amref Health Africa; Andean Health Organization; Indonesia Center for Strategic Development Initiatives; College of Medicine, University of Ibadan; School of Public Health, Cayetano Heredia University; A campaign ; and WACI Health. The call and report were supported by the Rockefeller Foundation and the Bill & Melinda Gates Foundation.
The joint report, Seizing the Moment: Global Action to End the Covid-19 Crisis and Prevent the Next Pandemic, synthesizes the views of various speakers – who were joined by more than 400 participants from around the world – to identify key priorities to meet global needs at this stage of the pandemic and to build stronger, more resilient and more equitable systems for the future.
"The post-Omicron global strategy must evolve and requires global solidarity, coordination and commitment to meet short- and long-term imperatives," the report notes. "We can and must move from an emergency response to a crisis to a sustainable pandemic strategy that builds resilient health systems and future preparedness."
The report calls for four specific high-priority actions:
Accelerate equitable access and acceptance of vaccines, diagnostics and treatments.
The next phase of the response to Covid-19 requires accelerating vaccination – translating the growing supply of vaccines into shots. Efforts must immediately prioritize full immunization (including boosters) of the most vulnerable and high-risk populations, including the elderly and healthcare and other essential workers, to save the most lives. , as soon as possible, as part of efforts to expand immunization coverage. To complement immunization, leaders must ensure equitable access to oral antivirals and diagnostics and prioritize expanding testing and treatment capacity, especially in low- and middle-income countries.
Support country and community-led goals and priorities, with global support that strengthens national and regional systems and advances equity.Global systems and coordination remain important, but global efforts must support national and regional goals and priorities, applying the lessons of the past two years. Putting more power, authority and design in the hands of communities will enable a more effective and equitable response – for Covid-19 and future health emergencies.
Build and invest now to protect the future of everyone, everywhere from the pandemic.
World leaders must continue to address the current threat while simultaneously investing in systems and structures to prepare for the next global health emergency. This will urgently require the mobilization of new and diversified financing. The world also needs stronger, more robust and more equitable health systems everywhere to respond to health security crises and other population health needs.
Encourage accountability at all levels and engage in global solidarity.
Leaders must be accountable to act – at all levels. But to drive accountability, governments and healthcare institutions need to release easy-to-access data and information, so the public can understand what's happening and follow up when leaders fall behind.
The report further notes, "Above all, we need to start thinking of the world as one. The Covid-19 pandemic continues to make it clear that the health, well-being and livelihoods of people around the world are linked. »
This consortium of global organizations will continue to work together to increase accountability for the action and progress of key public and private stakeholders around the world.
Quotation
"There is an urgent need for renewed and sustained global solidarity to confront the realities of the current pandemic and prevent the onset of a future one," said Dr Isaac Adewole, Professor, University of Ibadan, Former Minister of Health, Nigeria.
"It's not just a question of what happens with Covid from now on, but what we need to prepare for the next pandemics," said Dr Patricia Garcia, Professor, Cayetano Heredia University, Former Minister of Health, Peru
"This pandemic has highlighted the inequalities between countries and within countries, the fragility of health systems, the close relationship between health and the economy, the need to strengthen regional response capacities to avoid dependency" , said Dr María del Carmen Calle Davila, Executive Secretary, Andean Health Agency – Convention Hipolito Unanue, former Deputy Minister of Public Health, Peru.
"We are at a pivotal moment in the pandemic. Omicron changed the trajectory and epidemiology of the pandemic. If we don't update our strategy and priorities in response, we will find ourselves fighting the last battle, not the next," said Gary Edson, president of Covid Collaborative and co-leader of Covid GAP.
"We need greater ambition to end Covid-19. We all need to be advocates. Only a whole-of-government, whole-of-society approach will ensure that the necessary tools are where they need to be to prevent the next pandemic. said Carolyn Reynolds, co-founder of the Pandemic Action Network.
"The convergence of Covid and conflict presents a moment of real danger for all of us. Addressing all of these challenges at once puts even greater pressure on leaders – but allowing one challenge to be forgotten could create the conditions for an even greater catastrophe," said Gayle Smith, CEO, ONE Campaign.
---
About Covid GAP
The Covid Global Accountability Platform (Covid GAP), led by Duke University and the Covid Collaborative, aims to improve and accelerate the global response to the pandemic by serving as an independent source of actionable information and recommendations, bringing together key stakeholders to galvanize actions and collaborations and by enhancing transparency. and responsibility. Learn more: https://covid19gap.org/.
About the Pandemic Action Network
Pandemic Action Network is a global advocacy platform – a partnership of over 250 global multi-sectoral organizations – designed to end the Covid crisis for all and ensure the world is prepared for the next pandemic threat.
Pandemic Action Network catalyzes action, fills gaps, works collaboratively, translates learnings and insights into clear messages, and provides expert policy, advocacy and communications recommendations – all with a focus on advancing pandemic preparedness and ending the Covid-19 crisis for everyone around the world. Learn more: www.pandemicactionnetwork.org.
Media Contacts
Melissa Estrada
[email protected]
+1 412 498 5146