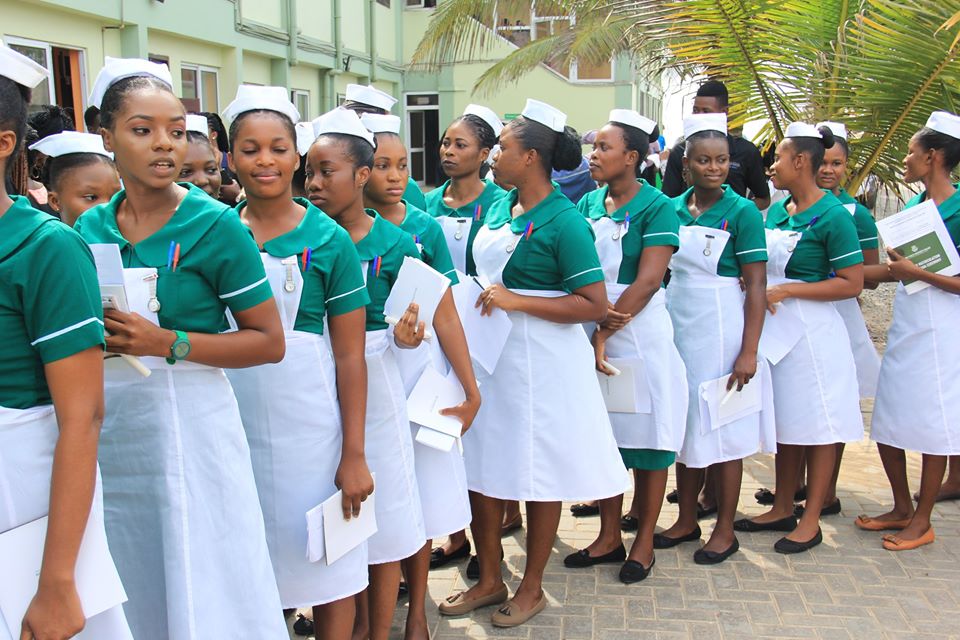 Ghana only has 67% of its health workers needed – Research reveals
Ghana's health workforce represents about 67% of the number needed for primary health care.
For six health professionals, this is less than 50% of what is required. This trend is expected to persist until 2035 if no action is taken.
This is what research conducted by three scientists, Dr James Avoka Asamani of the World Health Organization, Dr Christmal Dela Christmals and Professor Gerda Reitsma, both of North-West University in South Africa, reveals. .
Research published in the journal Public Library of Science, PLOS ONE, on September 28, 2021, also reveals that the country needs at least 221,593 healthcare professionals in eleven primary healthcare categories.
This required number would increase to 495,273 by 2035.
Currently, the stock of health workers in the country is around 148,390, with an annual growth of 5.6%. By 2035, the total number of healthcare workers could reach 333,770.
Using a needs-based analysis of the country's population, disease burden and a nationally representative sample to assess the service delivery practices of health workers, the study found that the country has 12,786 midwives, or 91.3% instead of 14,002.
According to scientists, by 2025, there would be a surplus of 7,170 midwives, which would represent a surplus of more than 40% due to the current rate of training of midwives.
For doctors, there is a deficit of 7,876 (or 56% shortage); 6,962 shortage of professional general nurses (10.4% shortage); 3,226 shortages of medical laboratory scientists (shortage of 70.4%) and 2,941 shortages of pharmacists (shortage of 73.7%).
For the community health planning and services (CHP) policy to be successful, there is an urgent need for 17,293 additional community health nurses, where the shortage was 41.4%.
The study recommended that Ghana's health workforce strategy increase the number of pharmacy technicians by more than seven times, general practitioners by 110%, registered general nurses by 55%, while training of wise men -women is reduced by 15%.
However, an investment of approximately US $ 480.39 million is required to correct the identified discrepancies.
At least US $ 158 million (up to US $ 2.374 billion by 2035) must also be budgeted for the health sector payroll in order to employ and retain existing employees.
Lead author Dr Asamani told JoyNews that the study is the first of its kind to be conducted in Ghana using a population needs-based analysis that included over 95% of the causes of illness, injury, risk factors and death.
He said the results are not entirely surprising.
"This corroborates previous work and evidence that Ghana is getting closer to its health workforce needs, but there is still work to be done," he said.
However, he added that, as Ghana is on the World Health Organization's list of safeguard countries, a comprehensive analysis of the health labor market is essential to involve all stakeholders at the national and international levels.
A Ghanaian scientist from the Center for Health Professions Education at North-West University in South Africa, Dr Christmals notes that given the challenges of fiscal space, the government should actively seek opportunities to export nurses and wise men. -women.
The study covers 11 categories of health workers, including the community health nurse, general practitioner (general practitioner), laboratory scientist and technician.
Others are; Midwives, nutritionists, dieticians and pharmacists.
The others are pharmacy technician, physician assistant (medical) and registered general nurse.