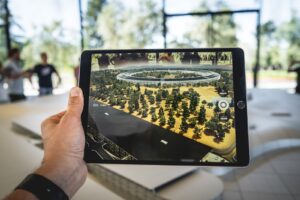 Event helps health workers understand how technology can tackle air pollution
An online workshop will give healthcare professionals first-hand insight into how technology can help patients vulnerable to air pollution.
Despite the reduction in air pollution over the past decade, especially during the Covid lockdown period, air pollution still poses a serious threat to the health of millions of people around the world.
According to NHS England, thousands of people are dying in the UK and thousands continue to suffer serious health problems due to exposure to air pollution for long periods.
An event on July 20 will help healthcare workers understand the link between air quality and health and how technology can help solve the problem.
Dr Mohammad Nazir OBE, Managing Director of Nazir Associates Ltd and Head of Innovation Exploitation for PASS, said: "Health professionals rarely make the link between poor health and air pollution when they diagnose diseases in patients. Some GPs and health consultants admit to encountering health impacts of air pollution during their studies, but in practice air pollution is rarely seen as an underlying cause of disease. .
"Indoor pollution can be as deadly as outdoor pollution. The latest innovations can provide valuable air quality, weather, traffic and GIS data to help healthcare professionals and the patient. Applying these technologies requires a joint approach between clinicians, patients, the healthcare community and innovators.
"Recent air quality research from the WHO, Imperial College and NHS England clearly demonstrates the link between long-term exposure to high levels of air pollution and its severe impact. about health. This is particularly due to exposure to fine particles PM2.5, nitrogen oxide and other gases. These pollutants in the air can not only cause respiratory disease – especially in people with already weakened immune systems – but also contribute to cardiovascular disease, asthma, stroke, cancer and many more. still others that could, in some cases, lead to death.
Dr Mohammad Nazir, who served as non-executive director of the Strategic Health Authority where he was involved in implementing the digital transformation strategy, added: "There is now an identified direct link between air quality and human health. Medical professionals, general practitioners and health consultants must be supported by the latest technologies to include air pollution in their diagnosis.
Local authorities across England have received over £11million in government funding to carry out projects to improve air quality.
The money, from the government's clean air grant, helps councils develop and implement measures to benefit schools, businesses and communities and reduce the impact of polluted air on people's health.
More than double the funding awarded in 2021 was made available for this year's grant, meaning a range of innovative projects aimed at improving air quality are being supported.
This includes more than £1million in funding for projects that will provide measures to improve public awareness in local communities of the risks of air pollution, following a recommendation from the Coroner's report into the prevention of future deaths after the death of Ella Adoo-Kissi-Debrah in 2013. .
John Vinson, Commercial Director of Vortex, a manufacturer of IoT air quality sensor technology, said: "I think now, more than ever, air quality sensor technology has grown so much that data is now available at a much more local level. Using this data, health clinicians could look for patterns of poor health among people living in certain localities and the type of particles or gases that might be affecting their health.
Professor Hafiz Alaka, Head of the BigData and Ai Department at the University of Hertfordshire, added: "Advanced BigData and Ai technology solutions are being developed for the healthcare sector to help them monitor data on the air quality from deadly particles and the potential exposure to this by people with respiratory or other related illnesses that could be caused or made worse by air pollution. The University of Hertfordshire is one of the partners in a partially funded Innovate UK project that is currently working on these technologies, but they need the help of medical professionals to refine the technology to help with diagnosis diseases related to air pollution.
Mr Vinson, Prof Alaka and Dr Nazir will speak at the online workshop on 20 July 2022, jointly organized by the West Midlands Health Technology Cluster and PASS.
Attendees from the healthcare community will get a first-hand look at mobile APP technology and the Citywide Analytics Dashboard (CAD) that could help healthcare professionals and those who suffer from pollution air.
To book a place at the PASS workshop, click here: https://air-quality-matters-to-health.eventbrite.co.uk