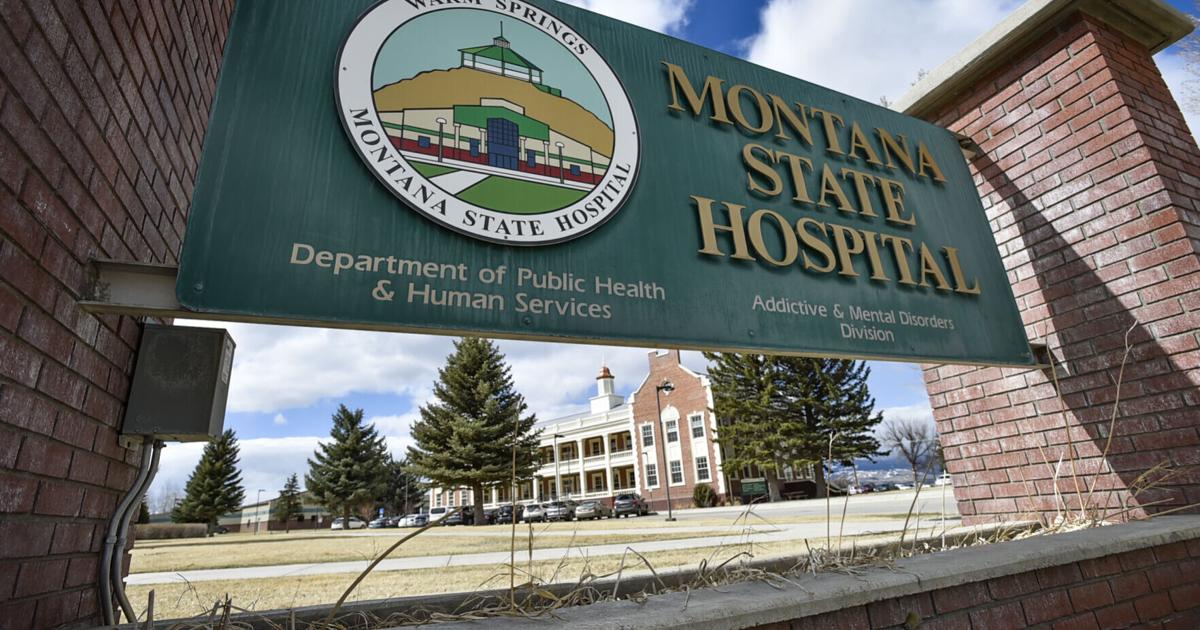 Entrepreneur points to 'significant deficiencies' in state-run healthcare facilities | 406 Politics
State-run health facilities overall have "significant shortcomings", according to the initial report of a contractor hired to help fix them.
Alvarez & Marsal was awarded a $2.2 million contract in April to stabilize and manage health care facilities run by the Montana Department of Public Health and Human Services. On Wednesday, DPHHS Director Adam Meier presented the organization's findings through May to a draft legislative budget committee.
Three veterans' homes and the Montana Chemical Dependency Center in Butte were each listed under the "challenges exist" designation, while mental health care facilities in Boulder, Lewistown and most hospital-related facilities d State of Montana were all found to have "significant deficiencies. »
Overall, the facilities were given a rating of "significant deficiencies" by Alvarez & Marsal.
The finding is "not news" to Montana State Hospital, Meier said. DPHHS has spent months trying to shore up dangerous patient conditions, slow the exodus of long-term psychiatric staff, and reduce an overreliance on more expensive contract staff.
The facility lost federal reimbursement funding from Medicare and Medicaid centers and services after the federal agency found the hospital outside Warm Springs had failed to maintain minimum standards of health and safety, resulting in the death of four patients and one seriously injured.
Increases were distributed across the facility and hospital administrator employees identified as a central driver of staff exodus were moved to another facility. But decertification by CMS means $8.5 million lost, though the state general fund takes the hit, not the public hospital budget. However, reliance on contract staff put the state hospital in an operating deficit of $8 million. That's about $1 million more than what DPHHS reported in March.
"I expect to see a continued need for contract staff, which is a major driver of the surplus in terms of what you see here in our operating budget," Meier told the committee Wednesday. "…Hopefully we see a decline in contract staffing rates as we sort of come out of the COVID surges that led to this."
The Alvarez & Marsal report identified three key "operational challenges" for the public hospital. This included:
Limited access to training compliance. The report notes that Alvarez & Marsal, which landed at the facility in early May, is currently working to determine what trainings are needed.
Limited use of existing data for quality improvement initiatives.
The high vacancy rate persists, as does the overreliance on contract staff.
The report includes a number of "victories" for the facility during the month of May, including updating hospital policies and improving programs for patients. Cleanliness and active handling have also improved compared to last month, according to the report, and the number of applications and hires of permanent staff has also increased.
The Boulder Intensive Behavioral Center, as well as the Montana Mental Health Nursing Center in Lewistown, were cited in the report for limiting active treatment options for patients. The Boulder facility, however, made five new hires at the facility in May, and the Lewistown facility began ramping up operations that had been restricted due to COVID-19 limitations.
"We'll have to, you know, invest in more training, more programming, that kind of stuff in order to achieve the quality that we need to demonstrate, should we apply for recertification (for CMS reimbursement funding) or just to generally provide what we expect the Montanans to provide," Meier said.