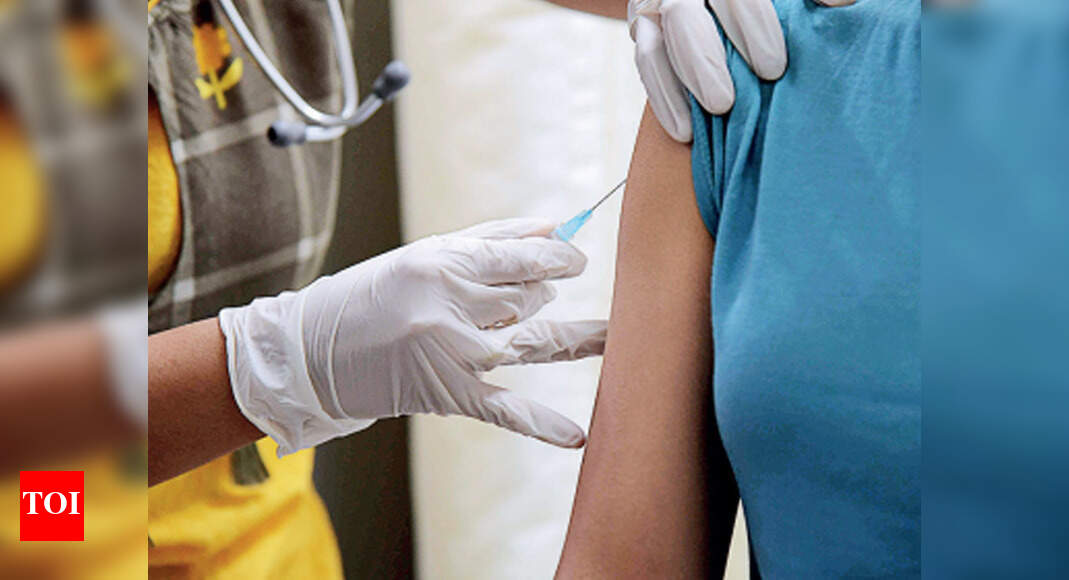 Districts with more private health facilities do better in Punjab | Chandigarh News
CHANDIGARH: Districts with a high presence of private health facilities have recorded better vaccine coverage against Covid-19 in Punjab, which is struggling to motivate its health workers, especially in the government setup, to get vaccinated.
Since the start of the campaign on January 16, a total of 1,083 sessions have been scheduled, of which 1,077 took place through January 26, during which 39,393 health workers out of 1,057,217 were vaccinated, reaching a 37% coverage.
The highest coverage of 66% was recorded in Ludhiana District, followed by Hoshiarpur with 65% coverage, 55% in Jalandhar, 48% in Mohali, 47% in Patiala and 43% in Amritsar. The Punjab is among the states with the lowest coverage.
In contrast, coverage in seven districts did not even reach the 20% mark. In Moga, only 10% of registered
health professionals
have been vaccinated so far. In Ferozepur, the participation rate was 14%, 15% in Kapurthala and Mansa, 17% in Fazilka and Muktsar and 18% in Fatehgarh Sahib.
Punjab Covid Nodal Officer Rajesh Bhaskar said there had been no bifurcation of inoculated health workers at private health
facilities
and, but according to the trend at the district level, it appeared that coverage was high in districts with more private health centers.
The state government has faced resistance from various unions of
health workers
. Expressing apprehension, Asha workers announced that they would only be vaccinated after doctors and senior government officials had been vaccinated, while general-purpose health workers said in writing that they would only take vaccines only after their long-standing requests have been met.
The Punjab branch of the Indian
Medical Association
(IMA) has extended its support for the vaccination campaign by urging all members to get vaccinated. IMA Punjab President Dr Paramjit Mann said private health centers across the state have been proactively participating in the campaign. To help their staff overcome hesitation about the vaccine, Dr Mann explained that senior doctors in private hospitals get vaccinated first. He said such steps should be taken in government structures to gain the confidence of health workers.
The center takes stock
The Union government held a review meeting on Wednesday to take stock of the situation and called on the state government to take corrective action to eliminate vaccine reluctance among health workers. To help
healthcare professionals
overcome their reluctance to get vaccinated, the state health department has started contacting beneficiaries to motivate them to get vaccinated.
The experience of those who received their first dose is shared with those who line up for the vaccine.