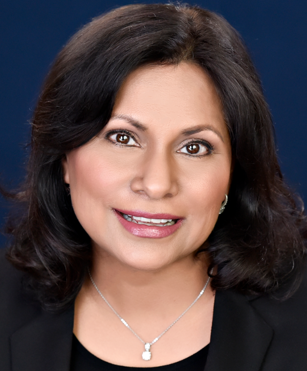 Caring for Our Healthcare Professionals – The Five Cs of a Psychiatrist's Resilience
Ottawa, Canada – July 12, 2022 —
The Covid-19 pandemic has brought the healthcare system to its knees – doctors, nurses and support staff have truly 'walked through the valley of the shadow of death'. Mamta Gautam, MD, a psychiatrist in Ottawa, Canada, at PeakMD, stepped in immediately to support her peers as soon as the pandemic hit. She made a daily video call for professionals where she supported their pain and anguish and documented the psychiatric needs of healthcare workers as they navigated uncontrollable, hospital-filled, death-filled days during a pandemic in time of peace which tested determination and dedication. of people who felt powerless in the profession they had chosen to save lives. It came naturally to him based on 30 years of practice in the wellness field of physicians and healthcare professionals.
"For two years we lived in a VUCA world," she says, "volatile, uncertain, complex and ambiguous." She continued: "Even in 2022 we are faced with the remnants of that time, with only a measured assurance of what will happen next. I felt it was so important to recognize, record and learn from this experience from the perspective of those who provide our health care.
She witnessed burnout in three stages described by American psychologist Christina Maslach. Emotional exhaustion due to demand exceeding resources; depersonalization, where people socially withdraw at work and at home; and reduced personal accomplishment dominated by lower job satisfaction and questioning of commitment to a chosen line of work.
Over time, burnout becomes an emotional vortex, she says, newly accompanied by "compassion fatigue" where the professional is unable to refuel and give effectively or not at all to the people they serve. . This then leads to moral distress and hurt. Dr. Gautam listened to many physicians who were traumatized by having to make decisions about who would live and who would die.
The pandemic has fallen even harder on the shoulders of female doctors, nurses and staff, who have been given more care tasks for patients and medical students, at the expense of pursuing their health goals. research and their professional advancement. At home too, women took on much more child, extended family and household care while trying to work from home as well.
As Dr. Gautam recognized that the challenges of the pandemic were often systemic in nature and would take time to change, it became critically important to offer psychiatric care to professionals and guide them towards self-care. "Doctors are caregivers, she says, not recipients of care." His training and experience made it possible to understand that each individual could develop an ability to manage even the most difficult situations.
She found common themes in her sessions that helped her patients cope with what she now calls the "5 Cs of Resilience."
1. Control – bringing strength and personality to what we can change, even if it's only 2%. Control of the whole situation is an illusion.
2. Commitment – ​​maintaining the meaningful values ​​of what we do
3. Connect – hold those around us at work and home, and have someone watch you
4. Calming – exercises one can do to relax, change perspective, or burn energy
5. Take care of yourself – move from a feeling of selfishness to a feeling of personal investment; erase the guilt and replace it with healthy daily habits that you deserve
"We have trained professionals in many organizations internationally to implement these '5 Cs'," reports Dr. Gautam. "This results in people maintaining their passion for the work, their patience in contributing to long-term change, and their persistence in turning weakness into strength."
She beams when she says, "Through the pandemic and our hard work together, we have recently learned how to turn burnout into joy through the power of resilience.
Dr. Mamta Gautam sees patients in his private practice at PeakMD (https://peakmd.ca). She also hosts an online community called "The Raft" for women and wellness in medicine (https://peakmd.ca/le-raft/ ).
You can watch an hour-long interview with Dr. Gautam about his practice and programs on https://gotohealthmedia.com/turning-burnout-into-joy-the-power-of-resilience-mamta-gautam-md/ .
Contact information:
Name: Mamta Gautam, MD
E-mail: Send an email
Organization: PeakMD
Address: 172 Queen Elizabeth Driveway, Ottawa, Ontario K2P 1E4, Canada
Website: https://peakmd.ca
Build ID: 89078152
If you detect any problems, problems or errors in the content of this press release, please contact [email protected] to let us know. We will respond and rectify the situation within the next 8 hours.
COMTEX_410015886/2773/2022-07-12T04:05:14