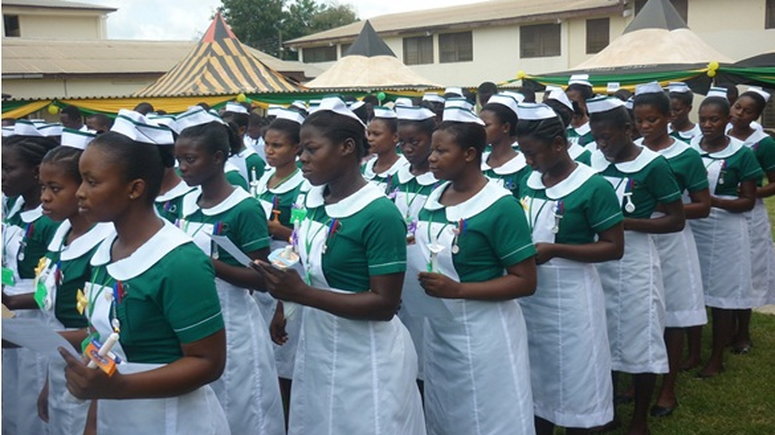 Anthony Gyening-Yeboah: Researchers reveal worrying levels of depression among some health workers in Ghana
The target audience for mainstream media, and to a large extent social media, is the general public. The language and diction used in communication are deliberately selected to make the content intelligible to both lay and specialist audiences.
On the other hand, scientific journals are specially organized for the scientific community. The language used and the jargon employed are aimed at scientists.
However, the central themes of ongoing academic conversations in scientific journals are for the general public and, ultimately, for the benefit of the public. In fact, the bits of information around which scientific conversations revolve are obtained from the general public – ordinary people who sign up for research as research participants.
Yet science conversations are not designed to be consumed by the public. Even though the approach to communication used in science inherently excludes the lay audience, academic conversations in scientific journals are relevant to public policy decisions and deliberations.
How can articles in scientific journals achieve the overarching goal of influencing public discourse when only a few groups of people can participate? It is against the background of this question that this article sets out to attempt to briefly review and discuss for the lay community a recent publication in a Ghanaian scientific journal, Postgraduate Medical Journal of Ghana.
The publication revealed relevant information about depression among some health workers in Ghana. I'll unpack some recommendations, and then hopefully this exercise will help bring this scientific discourse into the public domain.
Research conducted by Dr. Emmanuel Dziwornu with his Ghanaian and German research collaborators on depression among 127 Ghanaian health workers found that 37%, 20% and 7% of research participants had moderate, moderate to severe and harsh. respectively.1
These represent a total of 64% of the participants. In other words, about 6 out of 10 health workers involved in the study suffered from varying levels of depression. This finding is worrisome and most importantly, it is relevant for political decision-making in Ghana. It is also an important addition to the limited information on depression among health workers in Ghana.
Besides shedding more light on depression in Ghanaian society, the study also reveals a worrying public health and mental health crisis among healthcare workers.
According to researchers, depression is a major cause of disability and reduced productivity. The research findings remind the public and policy makers that healthcare workers may also need care, as the neglect of their well-being affects job performance, healthcare delivery and ultimately satisfaction. patients.
The researchers aptly posited in their review article, Depression Amongst Health Workers: A Study at the Ho Teaching Hospital in Ghana, published in the March 2022 edition of the Postgraduate Medical Journal of Ghana that,
"Healthcare workers such as doctors, nurses, pharmacists and lab technicians have healthcare opportunities available to them. Comparatively, they are expected to have easier access to healthcare than non-care workers.
"However, this opportunity does not always correspond to utility (perhaps it is for physical health), especially when it comes to the mental health of health workers. The mental health of health care providers/workers healthcare is crucial as it translates into how they render their services to patients.1
To gain insight into the current extent of depression among healthcare workers, a cross-sectional study design was used by the researchers to conduct this study. Using a cross-sectional study design can be roughly compared to a film critic interpreting a film from a single scene.
The challenge associated with this approach is that the reviewer may miss earlier scenes, leading to inadequate appreciation of the film. In research, the use of a cross-sectional study design is associated with similar challenges faced by film critics who review films from a single scene.
Because of these challenges, researchers using a cross-sectional study design encounter difficulties in proving causality and risk association between past (or ongoing) events and the disease or disorder under study. Nevertheless, the prevalence of diseases and disorders within a group of people can be assessed with a cross-sectional study design.
Researchers who would like to use a cross-sectional study design to uncover a relationship between past events/factors and diseases/disorders can ask questions about past events, or they can choose an entirely different study design that suits their situation. goal.2
In this research, researchers assessed important sociodemographic factors such as gender, marital status, age, and type of healthcare professional of research participants, in order to understand depression in the study population. .
They also used the Patient Health Questionnaire 9 (PHQ-9);1 a diagnostic tool that has been shown by other research to be an effective tool for diagnosing depression.3 This approach used by the researchers was good because these types of diagnostic tools have been shown to perform better than simple unaided questioning in the consulting room.3
Due to the nature of the study design used, the method used to select research participants (convenience sampling), and the small number of research participants; it was difficult to generalize the research findings to the entire population of health workers in Ghana. It was also difficult to adequately prove the risk factors associated with the development of depression among health workers in the study population.
The impact of sociodemographic characteristics such as gender, marital status, age, and job category on depression among health workers was revealing; although in a statistical sense, most of them did not show a significant association with depression. For example, the study showed that more women suffered from varying degrees of depression than men. Research found that for every 8 women with severe depression, 1 man had severe depression.
This finding deserves special attention in future research because its interpretation in this particular research was affected by the fact that 70.1% of the research participants were female.
In addition, single/divorced/separated health workers suffered from depression and depressive symptoms compared to married health workers. This finding needs to be explained because in the context of public health and mental health, a single health worker is different from a divorced health worker and from a health worker separated from their partner. In the context of job category, nurses were more likely to suffer from depression than other healthcare workers.
This finding is worrying and deserves special attention for possible intervention because nurses are the largest number of health workers in the Ghanaian health system, and they are the professionals who spend a lot of time with the patient compared to d other healthcare professionals such as physicians, pharmacists, medical laboratory scientists and others.
In conclusion, the research conducted by Dr. Dziwornu and his collaborators has highlighted a very concerning public health issue among health workers in Ghana that needs to be critically examined and studied to help improve the welfare of workers. health ; and ultimately improving patient satisfaction and healthcare delivery.
There is also a need to find out what may explain the gender disparity in the distribution pattern of depression among health workers. There is also a need to determine the underlying risk factors for depression among health workers in Ghana.
This may be due to, among other things, poor working conditions, poor pay, unsatisfactory career progression, bullying in the workplace,4 or emotional exhaustion from managing biomedical challenges and ethical dilemmas in clinical practice.5
The final remarks of Dr. Dziwornu and his collaborators could not be truer. They said, "Mental health needs more attention in Ghana. No population in Ghana and any other country is immune to mental health issues. Several factors are at the root of the development of mental health problems. Although these factors explored in this study did not yield significant and distinct results, there are still many more that require scientific exploration.1
Further reading
1. Dziwornu E, Dordoye E, Hohl JE, Oboh L, Addae AK. Depression among health workers: a study at Ho Teaching Hospital in Ghana. Ghana Postgraduate Medical Journal. 2022;11(1).
2. Thelle DS, Laake P. Epidemiology: concepts and methods. In: Laake P, Benestad HB, Olsen BR, eds. Research Methodology in Medical and Biological Sciences. Elsevier; 2007:256-261.
3. Pettersson A, Boström KB, Gustavsson P, Ekselius L. Which instruments to support the diagnosis of depression have sufficient accuracy? A systematic review. Nordic Journal of Psychiatry. 2015;69(7):497-508. doi:10.3109/08039488.2015.1008568
4. Carlasare LE, Hickson GB. Whose responsibility is it to stop bullying? American Medical Association Journal of Ethics. 2021;23(12):E931-936. doi:10.1177/2372732215624218
5. Ahenkan A, Afari MB, Buabeng T. Ethical dilemma of health professionals in Ghana: experiences of doctors and nurses at Korle Bu Teaching Hospital. African Journal of Management Research. 2018;25:28-44. Accessed April 10, 2022. https://www.ajol.info/index.php/ajmr/article/view/176337
*****
Anthony Gyening-Yeboah is a physician and writer.