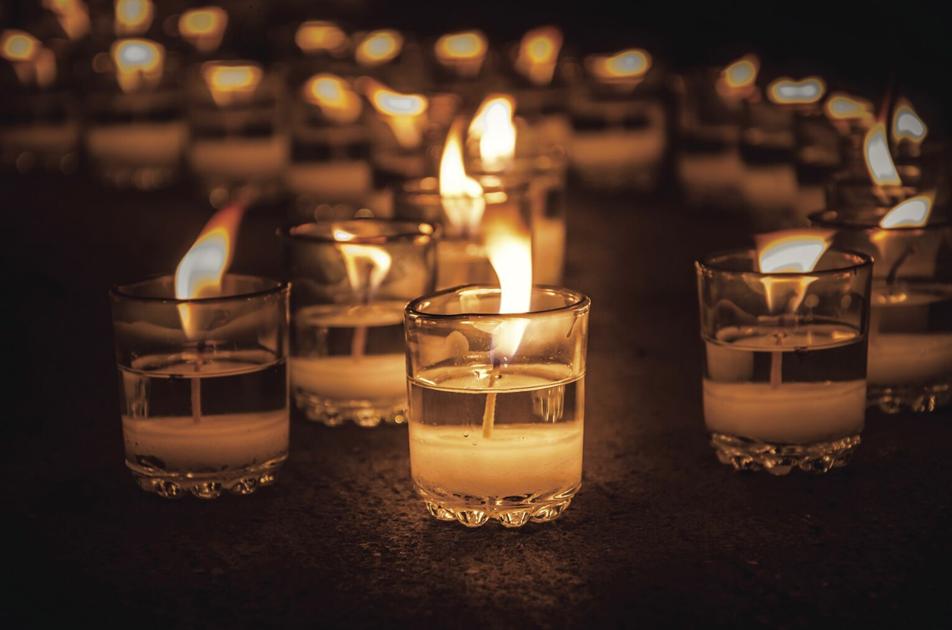 Albertville Family Hold Candlelight Vigil for Those Fighting COVID, Health Workers | New
Gigi Delgado joined several friends and family members on Friday evening to pray for her mother who continues to fight COVID-19 at Marshall Medical Center North.
Those present at the vigil held lighted candles as they prayed not only for Delgado's mother, Juana Delgado Ramirez, but also for those who were sick and recovering, and the medical professionals working tirelessly to help them.
"Medical staff have an important role to play in ensuring that all of our loved ones are taken care of," said Delgado. "We are here to pray for everyone. "
She said her mother had been at MMCN for more than 25 days fighting COVID-19.
"She's a fighter and she fights with everything she has," said Araseli Ramirez, another girl. "She has six children, and they will all be here. His brothers from Dallas and Hoover will be there too. Some aunts and uncles also came from Texas to help pray. "
Delgado said that often people are so engrossed in worrying and praying for their own loved ones that they forget about the many others who are also struggling with the same disease.
"We are building on the power of prayer tonight," she said. "Miracles happen everyday. We are going to pray for a miracle for everyone today.
Medial Boniala, cult leader for Monte Cristo de Scion Church in Albertville, led the prayers for the hospital, its workers and its patients.
"We tend to forget about healthcare workers," Delgado said. "They sacrifice so much and work so hard to help us and our families. We must pray for them and their strength as well.
Several colleagues from Delgado attended the vigil.
"We've never seen anything like it before," said Leslie Edwards. "It's incredible."
Edwards and Lisa Hansford held candles as they listened to Boniala pray.
"We put our trust and our faith in Jesus," she said. "We pray for workers who cannot spend time at home with their families. We pray for the doctors and their healing hands.
"We pray for the sick … and we pray for those who have died.
"We are grateful to all workers, doctors and nurses and their dedication to helping every patient."
As of September 30, Marshall Medical Center had 16 COVID-19 hospital patients in the healthcare system. It is estimated that 80% of these patients were not fully vaccinated. The medical system had seven beds in the intensive care unit. The highest number of hospital patients battling COVID-19 was 63 in August.