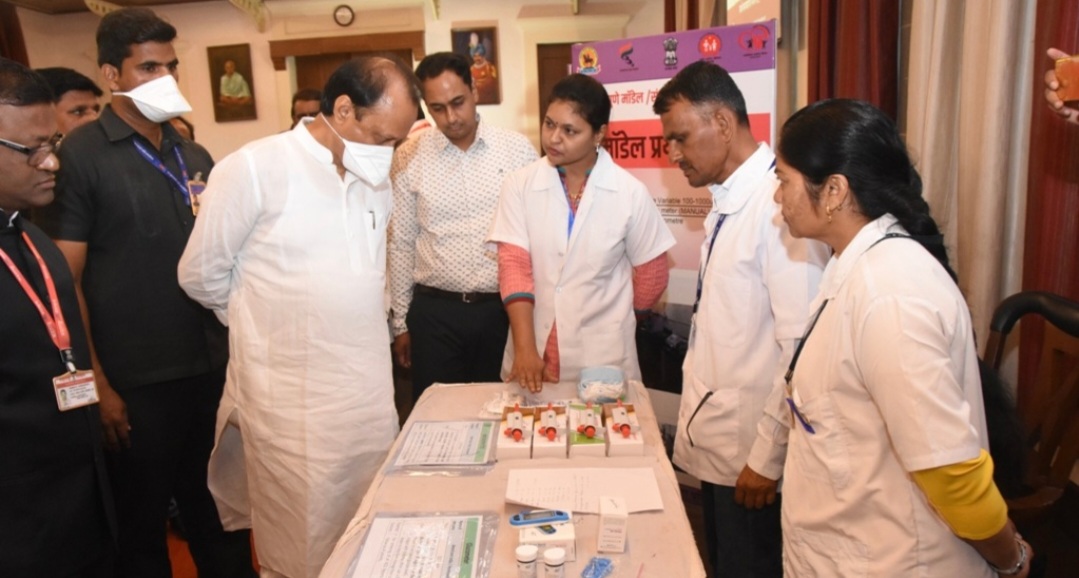 Ajit Pawar – Punekar News
Pune, 27th May 2022: "Equipment procured under the Primary Health Center Gap Analysis Program will make the Pune District Health Service efficient," Deputy Chief Minister Ajit Pawar said. is said to be confident that this "Pune model" of health facilities in rural areas would become popular in the state.
Pawar inspected the display of equipment procured under the 'Gap Analysis' program for Primary Health Centers (PHCs) in Pune district of Vidhan Bhavan. The exhibition featured 252 types of health-related materials. Zilla Parishad (ZP) Chief Executive Ayush Prasad, Additional Chief Executive Bharat Shendge and District Health Officer Dr. Bhagwan Pawar attended the occasion.
MP CM Pawar said the equipment needed for health care was purchased from funds from Zilla Parishad, aid provided by social organisations, the sector's corporate social responsibility (CSR) fund industry. This will enable local delivery of modern treatments in rural areas and provide better health care to the poor. This effort to activate the health system in the district is commendable. Medical treatment requires advanced equipment, as well as specialized doctors and health workers. A proposal has been sent to the Department of Rural Development to provide the necessary manpower for the primary health center and a follow-up is underway, he said.
"The government is doing its best to maintain the health of citizens in the rural areas of the district. Citizens should take advantage of these facilities," Pawar said.
He added, "All officers and staff at Zilla Parishad had done a good job during the Corona pandemic period. Service to patients should be seen as human service, service to God. It should be noted that medical care is less of a business than a service. The Corona crisis has made the country aware of the importance of the infrastructure needed for healthcare.
Read also Pune: Parking fees near Katraj Dairy imposed arbitrarily; Commuters face problems
Primary Health Center Enabling Facilities
Nine private companies have provided CSR funds of Rs 17 crore 60 lakhs for strengthening primary health centers, of which a total of 102 primary health centers have been strengthened. Rs 4 crore 25 lakh has been provided by Zilla Parishad Swanidhi, of which 54 health centers have been strengthened. A "service gap analysis" of the primary health center was carried out for necessary repairs through the district planning committee. As a result, Rs. 4 crore 89 lakhs was received from the committee of which 48 primary health centers were strengthened.
Also Read IISER Pune Obtains National Facility for Gene Function in Health and Disease
Inauguration of the Zilla Parishad application
MP CM Pawar inaugurated 'My Zilla Parishad-My Rights' app which was designed to bring transparency in work given to educated unemployed and trade unions on 10 lakh jobs created by Zilla Parishad and to raise awareness among ordinary citizens at the work of Zilla Parishad.
The booklets "Gram Panchayat Training" and "Divisional Inquiry Manual" prepared by the Gram Panchayat Training Center were also published by the Deputy Chief Minister.
Managing Director Ayush Prasad briefed on the work done by Zilla Parishad.