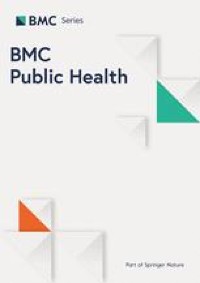 A smoking cessation hotline integrated with clinician counseling in outpatient health facilities in Vietnam: a prospective, single-arm cohort study | BMC Public Health
Design and implementation of the study
This single-arm intervention study was conducted in three rural district hospitals in Hanoi, Vietnam.
Health care in Vietnam is provided by four levels of health institutions: Central (National) Hospitals, Provincial Hospitals, District Hospitals and Commune Health Centers. District hospitals provide health care to their local communities, usually providing inpatient and outpatient care [14]. Outpatient clinics in district hospitals offer general consultations with basic blood tests and x-rays available on site.
Currently, there are two official toll-free lines supported by the Vietnam Tobacco Control Fund. One in northern Vietnam was established in 2015 and run by Bach Mai Hospital, a leading general hospital in Hanoi. The Quitline program is delivered by 10 certified counselors [15]. The other in southern Vietnam had been run by Gia Dinh People's Hospital since 2017.
Study population and selection criteria
We recruited patients aged ≥ 12 years presenting to selected district facilities, as well as health workers employed by these facilities. Participants meeting the following criteria were eligible for inclusion: (a) had smoked at least 100 cigarettes in their lifetime, (b) had smoked cigarettes (defined as having smoked at least one cigarette in the previous month) , (c) agreed to participate in the smoking cessation program, (d) Able to communicate effectively, (e) Intend to reside in the province within the next 12 months.
Intervention and follow-up
This study evaluated the implementation of a complex intervention. Prior to the start of registration, we engaged with hospital leaders to implement a smoke-free hospital policy in accordance with national policy and guidelines [16, 17].
Training was provided to healthcare workers on the goals of smoke-free hospitals and how to provide brief advice using the "5As approach". Written materials have been developed to help quit smoking, based on health promotion materials from the New South Wales Department of Health, Australia [18, 19]. A helpline was set up at the Hanoi office of the Woolcock Medical Research Institute using a telecommunications company's system. Quitline counselors underwent a 3-day training program by an external expert and on-site training at the Quitline office run by Bach Mai Hospital [15]. Posters containing information about the Quitline were placed in consulting rooms and public areas of hospitals.
Healthcare workers could refer patients to the Quitline after obtaining informed consent from patients or their legal guardians. People could also refer themselves by calling the Quitline toll-free line. Healthcare workers who were current smokers were also invited to join the smoking cessation program during the training.
The Quitline program included a scheduled one-way text messaging service that lasted three months and nine counseling phone calls over 12 months. Once each smoker has been referred to the study Quitline (i.e., the physician has forwarded the smoker's contact information to the Study Quitline study), the quitline counselor called the smoker within 24 hours, excluding weekends and holidays. During this basic phone call, the Quitline counselor assessed participants' eligibility and enrolled them in the smoking cessation program. The Quitline counselor then collected information about study participants, provided counseling and encouraged each smoker to set a planned quit date, preferably within 14 days. [20].
After the basic phone call, the scheduled one-way text message service started. The Quitline advisor sent 64 text messages to a participant over a 3 month period. These messages included strategies for avoiding smoking cues, coping with cravings, and encouragement (Supplementary Table S1 and Table S2 in Supplementary File 1 show the timing and content of text messages). A Quitline counselor called participants 1 week, 2 weeks, 3 weeks, 4 weeks, 3 months, 6 months, 9 months and 12 months after departure to provide quitting advice. The Quitline operated during working hours (8:30 a.m. to 5:30 p.m.). During the calls, the Quitline counselor asked participants what was the preferred time for the next call. The text messages were sent at 8:00 a.m. on the scheduled dates. The scheduled text messaging service and the quitline were both free.
Study results
The primary outcome was the proportion of enrolled smokers with biochemically verified abstinence after 12 months. People who said they had not smoked in the previous 30 days were asked to submit their urine to a cotinine test to verify abstinence. Verification was based on a test strip that detected the presence of cotinine in urine at a cut-off concentration of 200 ng/mL (Confirm BioSciences, CA. USA). Secondary outcomes included (a) the proportion of individuals who reported not having smoked in the previous 30 days, at the 12-month follow-up, and (b) the proportion of patients reporting at least one quit attempt for 30 days during the follow-up period.
Participation in the intervention was assessed using a 'cascade of care' approach. The pre-defined cascade steps for people attending health facilities were: (a) number of smokers attending outpatient health facilities; (b) the proportion of previous stage smokers who enrolled in the smoking cessation program; (c) the proportion of those in the previous stage who have completed first outpatient counseling and received smoking cessation materials; (d) the proportion of registered smokers who reported having made at least one quit attempt, lasting at least 30 days, during the 12-month follow-up period; (e) the proportion of registered smokers who reported having abstained from smoking for at least 30 days at 3, 6, 9 and 12 months after registration.
Research staff remained at the registration desk and asked about the current smoking status of consecutive patients visiting the health facility during a one-week run-in period. The average number of smokers presenting to the establishment per day during this period was then used to estimate the number of smokers at the first stage of the cascade.
Sample size
The sample size was calculated to estimate the proportion of people who quit smoking over a 12-month period. We allowed a 10% loss to follow-up. We expected to recruit a total of 480 participants, allowing for a 10% incidence of biochemically verified smoking cessation. This would allow us to estimate the true incidence of smoking cessation at ±2.8%, given an alpha of 0.05. Due to recruitment difficulties, the actual sample size was 221 people. Given an expected 10% incidence of smoking cessation, this sample size allowed us to estimate the quit rate to be ±4.0% of the true value [21].
Statistical methods
The characteristics of the participants were analyzed using descriptive statistics. Comparisons of selected baseline demographic characteristics among participants grouped by smoking status at 12 months were performed using the chi-square test and the Kruskal-Wallis test to assess a difference in the values ​​of categorical and continuous variables, respectively. An exploratory multivariate logistic regression analysis was performed to identify factors associated with abstinence at 12 months. In the regression, the Fagerström test for cigarette dependence was grouped into high (7 – 10), moderate (4 – 6); and weak (
Ethical issues
Healthcare workers obtained informed consent from patients to receive brief counseling and to allow their phone numbers to be sent to Quitline staff. Additional informed consent from participants or their legal guardians was provided during the initial phone call, to allow for data collection, counseling participation, and follow-up. All methods were performed in accordance with current guidelines and regulations. Ethical approval was provided by the University of Sydney Human Research Ethics Board (protocol 2018/769) and the Institutional Review Board of Bach Mai Hospital, Hanoi, Vietnam (approval 3497/ QD-BM). The trial was registered with the Australian New Zealand Clinical Trial Registry (ACTRN12619000554167) on 09/04/2019.