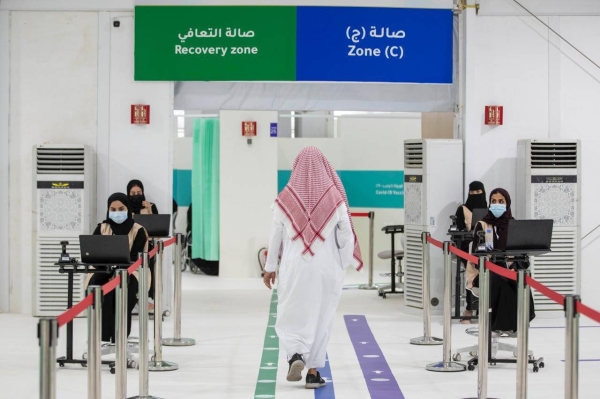 70% of health workers engaged in the fight against COVID-19 are women
Saudi Gazette report
RIYAD – Around 70% of health workers engaged in the fight against the coronavirus worldwide are women, according to an expert. "Most of these women work on the front lines of providing health services by caring for and treating patients with COVID-19," said Dr Ghada Bint Yousef, associate dean of student affairs at King Saud University. .
She was among four Saudi experts in the fields of health, education and media who spoke at the 14th session of the Muneerah Bint Mohammed Al-Melhem Forum for Local Community Services at the Prince Abdulrahman Al Cultural Center. -Sudairy. Their interventions at the forum titled "Safe Return … Challenges and Opinions" focused on the pros and cons of the coronavirus pandemic on the social, economic, health and psychological aspects of life. The session was held under the patronage of Princess Noura Bint Muhammad Al-Saud.
For his part, Dr Muhammad Al-Shayea, President of Al-Jouf University, said the changes brought about by the pandemic would help accelerate development gains and positive social changes.
In his speech, Dr Abdul Hamid Al-Habib, director general of the National Center for the Promotion of Mental Health, said that the pandemic has turned the lives of many people upside down with a massive change in lifestyle and who has had a profound impact on mental health.
Dr Ali Al-Anzi, media professor at King Saud University, said the safe return to normal life requires a lot of attention from various sectors to ensure the highest level of safety. health and the resumption of activities of companies and economic sectors with their full potential.