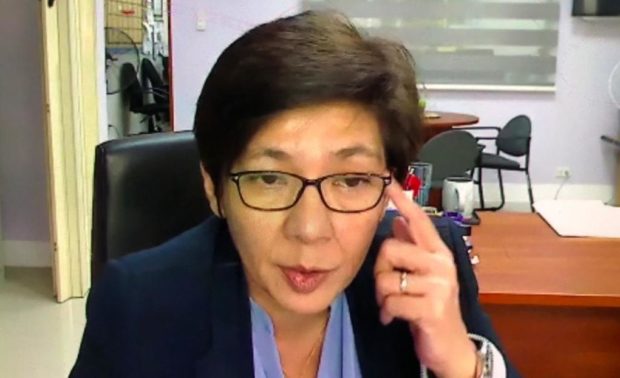 236 health establishments, including 25 in the RCN, in "critical risk" use
MANILA, Philippines – A total of 236 healthcare facilities, including 25 hospitals in Metro Manila, are currently classified as 'critical risk' in terms of use, given the further increase in COVID-19 cases in the country, the Department of Health (DOH) said Monday.
This means that the isolation, ward and intensive care beds at these facilities, as well as the mechanical ventilators, are already more than 85% occupied, said Deputy Health Secretary Maria Rosario Vergeire.
Nationally, the healthcare utilization rate (HCUR) is 56%, but looking at it granularly, we see 236 facilities nationwide that are critical and 25 of them are in the National Capital Region, "she said at an online news conference.
(Nationally our HCUR is 56% but granularly there are 236 facilities that are already at critical level, 25 of which are in the NCR.)
To increase human resources, Vergeire said the health department has hired health workers in the past four months, for a total of 4,851.
This is 97% of the target workforce to be hired based on needs by region. However, the DOH is set to recalculate the number of manpower needed in light of the threat of the COVID-19 Delta variant.
Vergeire said the Philippines is now "at high risk" for COVID-19 amid the peak of cases since mid-July.
The country has seen a two-week growth rate of 47% with an average daily high-risk attack rate of 7.20 cases per 100,000 population, she said.
RELATED STORY:
DOH says PH is now classified as 'high risk' for COVID-19 amid Delta threat
JPV
Subscribe to our daily newsletter
Read more
Subscribe to INQUIRER PLUS to access The Philippine Daily Inquirer and over 70 other titles, share up to 5 gadgets, listen to the news, download from 4 a.m. and share articles on social media. Call 896 6000.
For comments, complaints or inquiries, contact us.