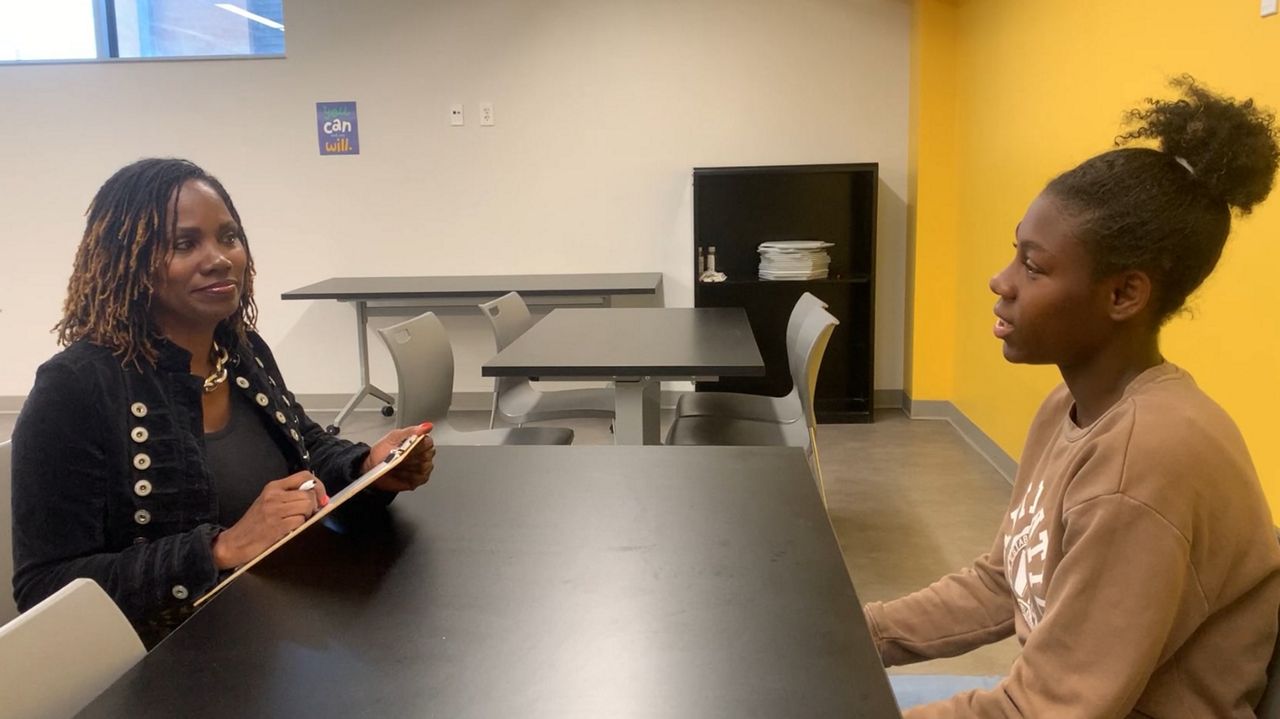 $1 Million Investment Helps Black-Led Health Organizations
CINCINNATI— Federal numbers show that more than two thirds of children have had at least one traumatic experience before the age of 16. An initiative aims to help local organizations address health issues like these with a $1 million grant.
Jayla Bradshaw is a sophomore at Princeton High School.
"I like it," Bradshaw said. "It's like college. It's just like a little more work.
But school wasn't always easy for Bradshaw. She said virtual learning during the pandemic had its challenges.
"You really had to learn on your own, and your classmates weren't with you, so you couldn't get any help from them," she said. "And it was lonely working alone all the time."
Virtual learning also meant spending a lot of time at home. This led to her getting into regular fights with her brother.
"Me and my little brother were fighting more because we were always together, and we just didn't have enough space or time for each other," she said.
The Wounded Healing Center helps hundreds of teens like Bradshaw. It offers free counseling services to inner-city children dealing with trauma. Professional clinical adviser Dr Shantel Thomas said it was crucial for the community.
"We decided we needed a place where children could come and talk about their trauma, pain and hurt instead of expressing it in a way that would hurt them or someone else" , Thomas said.
Bradshaw said these services helped her because they gave her another perspective and made her feel more comfortable speaking up.
"When you talk to your parents, it's going to be different because he's your brother and he's a kid, so they wouldn't understand as much as someone who doesn't know you," Bradshaw said.
They can now help even more teens with a $1 million health equity fund from Bethesda Ideas Investments Innovation, better known as Bi3. They are one of nine black-led organizations in Cincinnati to receive money to address systemic poverty and inequality. The center received $20,000 from the grant.
"Now these families that couldn't come, some that we had to turn down because not everyone could do pro bono work," Thomas said. "Now we can help them. Anyone who walks through the doors can receive these services.
This funding is part of a three-year investment. Bi3 hopes to make more investments like these in the future.